In November, California voters will have the opportunity to pass Proposition 3, which includes significant investments to help serve water for multiple benefits in the Sacramento Valley and throughout California. One of the beneficiaries of this investment would be sustainable groundwater management and the implementation of the Sustainable Groundwater Management Act (SGMA).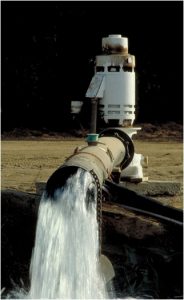 Proposition 3 contains $675,000,000 for projects and programs that support sustainable groundwater management. The funds will primarily be used for competitive grants that advance sustainable groundwater management through implementation of groundwater sustainability plans and projects that protect, enhance, or improve groundwater supplies. At least 10% of these grants will be made to groundwater sustainability agencies whose groundwater basins underlie disadvantaged communities. Proposition 3 builds on the investments approved by voters in Proposition 68 and includes an unprecedented level of funding to advance sustainable groundwater management.
Most of the funding in Proposition 3 will be directed for the following purposes:
Groundwater recharge and storage projects, including, but not limited to, acquisition of land and groundwater pumping allocations from willing sellers, planning of facilities such as feasibility studies and environmental compliance, distribution systems, and monitoring facilities.
Projects that implement groundwater sustainability plans under SGMA. Projects eligible for funding include but are not limited to feasibility studies, environmental compliance, engineering work used to develop groundwater use and sustainable yield for specific projects, well use measurement and innovative decision support tools.
Projects that assess and address saltwater intrusion including future impacts related to climate change.
Matching grants to groundwater sustainability agencies to develop groundwater sustainability plans, up to $1,000,000 per GSA.
The funding will be prioritized in the following areas:
Groundwater basins designated by the department as critically over-drafted basins, groundwater basins which are in danger of becoming critically over-drafted, and groundwater basins where surface and groundwater are interconnected.
Groundwater basins with documented water quality problems, land subsidence, impacts on surface streams or groundwater dependent. ecosystems, or other undesirable results.
Groundwater basins that protect important state-owned resources, such as state parks and wildlife areas.
Projects that support the use of floodwaters of acceptable water quality to recharge groundwater basins. This innovative multi-benefit concept brings together four important California water management objectives, including flood hazard reduction, sustainable groundwater management, ecosystem restoration, and water supply reliability.
Additionally, $10,000,000 will go to the State Water Board for the Office of Sustainable Water Solutions to implement a multidisciplinary technical assistance program for small and disadvantaged communities, and support the involvement of disadvantaged communities and the public in groundwater sustainability agencies and in the development and implementation of groundwater sustainability plans.
DWR may also allocate up to $10,000,000 for the development of publicly accessible decision support tools to assist groundwater sustainability agencies in conducting drinking water quality analysis, including the development and assessment of sustainable yield, undesirable results, measurable objectives and other required targets. The decision support tools should also support vulnerability assessments to help determine communities that may be at risk of facing water supply or contamination challenges. The tools should be available for other efforts such as drought vulnerability assessments and shall be linked to the Human Right to Water indicator housed at the State Water Board.
Local leaders on the Sacramento Valley floor are well organized and coordinated with respect to SGMA implementation. The entire Valley floor is covered by Groundwater Sustainability Agencies (GSAs) and the local entities are all working hard towards the completion of Groundwater Sustainability Plans (GSPs) that will address relevant undesirable results in SGMA by January 2022.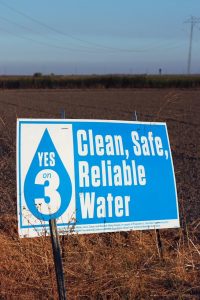 The Fact Sheet: The State of Sacramento Valley Groundwater shows this in more detail. The funding in Proposition 3 will be very helpful for these local agencies to advance sound GSPs and sustainable groundwater management.
We thus urge voters to support Proposition 3 on the November 6 ballot. For more information, see "Yes on 3." NCWA will be offering a series of blogs over the next several months highlighting the important investments in Proposition 3 and how water serves multiple benefits in the Sacramento Valley.
More Proposition 3 Blogs:
Proposition 3 is Good for Birds and Makes Important Investments for the Pacific Flyway
Proposition 3 Will Invest in Improved Flood Protection Projects that Provide Multiple Benefits
Proposition 3 Includes Unprecedented Investments to Promote Salmon Recovery