The Northern California Water Association and water resources managers throughout the Sacramento Valley, as part of an aggressive effort to foster regional sustainability, commissioned a technical report by water management experts to explore water use efficiency in the Sacramento Valley. The ensuing report characterizes the hydrologic setting in the region and provides a technical framework to guide water use efficiency efforts. More specifically, the report provides water resources managers with tools to identify, assess, and pursue specific water use efficiency opportunities with an overarching goal to achieve regional sustainability with respect to water resources.
Below provides an overview of water management activities in the Sacramento Valley and it summarizes the findings in the more detailed technical report. These reports are part of our ongoing effort to continually improve water management to promote regional sustainability and ensure that adequate water supplies are available for all uses in the Sacramento Valley.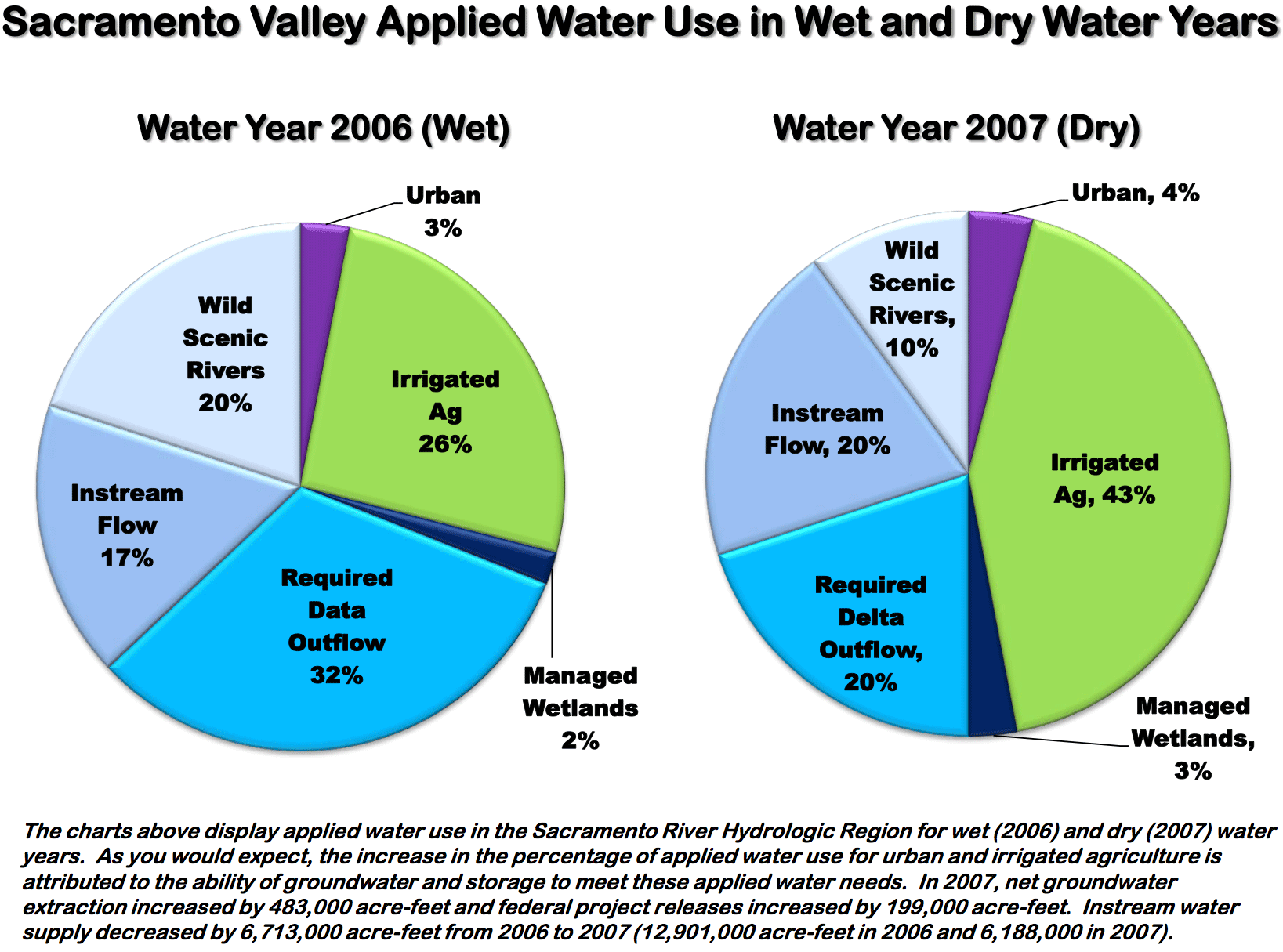 Like a human fingerprint, California's Sacramento Valley is truly unique. On the leading edge of ecological and economical sustainability, it's also an exceptional place to live, work and raise a family. The Sacramento Valley joins together a world-renowned mosaic of natural abundance: productive farmlands, wildlife refuges and managed wetlands, cities and rural communities, and meandering rivers that support and feed fisheries and natural habitats. Through efficient management of the region's water resources, the Sacramento Valley will continue to provide what's essential to California's future success and prosperity. Nourishment and sustenance from the fields, habitats for fish and wildlife, recreation and a special quality of life – the Sacramento Valley is home to all of this, and more.
Additional Efficient Water Management Links