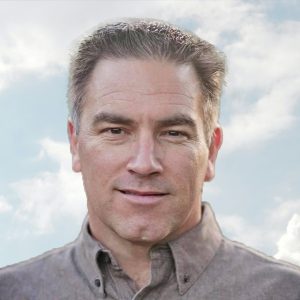 Gary Link's journey in water policy began while guiding a whitewater rafting trip down a Class V rapid in Northern California. Multiple rapid rides down California's rivers prepared Link for the swift current, big water, large rapids, haystack waves, low water, and the eddys of the California Capitol and state water policy. As the Northern California Water Association (NCWA) Legislative Affairs Director, Link brings Capitol, Administration, Non-Governmental Organization (NGO), and professional advocacy experience for NCWA's members. Please follow him on Twitter @GaryLink.
Link comes to NCWA from Ducks Unlimited where he was brought onboard in 2016 as the Director of Public Policy advocating on water, wetlands, waterfowl, and agriculture wildlife conservation policy in CA, OR, WA, AK, ID, UT, NV, AZ, and HI. One of his top priorities was to work on collaborative policy with the state, NGOs, and landowners on the multiple benefits provided by wetlands and agriculture conservation to migratory birds, fish, and hundreds of other species, especially threatened and endangered species. Link contributed proactive efforts of western Ag/wildlife policy for the Farm Bill and the USA Rice-Ducks Unlimited Rice Stewardship Partnership at the federal level. It was often said at DU that if the farm gates ever closed to conservation then wildlife would be lost.
From 2007-2016 Link worked directly for California Assembly members, California Senators, was an appointee for Governor Schwarzenegger and Governor Brown and was focused on Natural Resources policy, Water policy, Business and Professions policy, Energy policy, Public Safety policy, Public Employment and Retirement policy, State Contracting policy, State Lands policy, and School Construction policy among other policy areas.
Link is a graduate of California State University, Sacramento where he studied American Social and Political History. Gary's devotion in life are the three young Link boys and his wife, Kara, who is a 7th grade math teacher in Elk Grove. Gary loves coaching football for his boys and enjoying outdoor family excursions across the golden state and the western US. Every summer Gary is a whitewater rafting guide on California's wild and scenic rivers, as a Type 1 diabetic Gary is active with the American Diabetes Association, and was a mentor (Big) for eleven years at Big Brothers/Big Sisters of Sacramento.