In November, California voters will have the opportunity to pass Proposition 3, the largest environmental habitat and water bond in California's history. Proposition 3 will make significant investments to help serve water for multiple benefits in the Sacramento Valley and throughout California. One of the beneficiaries of this investment would be the birds and other species that utilize the Pacific Flyway. Proposition 3 includes an unprecedented level of funding for projects and programs that will directly benefit the Pacific Flyway, including:
$120 million to acquire and protect migratory bird habitat and provide water for wetlands
$40 million for the California Waterfowl Habitat Program (aka Presley Program) and other waterfowl-related landowner incentive programs, as well as for waterfowl nest cover establishment and enhancement projects
$10 million for the SHARE Program to provide public hunting and wildlife viewing opportunities on private lands via voluntary landowner agreements
$110 million for water and infrastructure to deliver it to wildlife refuges, state wildlife areas and private duck clubs in the Grassland Water District pursuant to the Central Valley Project Improvement Act
$300 million to Wildlife Conservation Board to acquire water for fish and wildlife purposes such as refuges and wildlife areas
$50 million to the Department of Fish and Wildlife for fish and wildlife conservation on private lands
$20 million for the establishment of a Pacific Flyway educational center
$200 million for the San Francisco Bay Restoration Authority, which helps to restore tidal wetlands in San Francisco and San Pablo Bays
$200 million for the Salton Sea, including restoration efforts which benefit migratory birds.
$200 million for the Central Valley Flood Protection Board for flood management projects including multi-benefit projects that enhance fish and wildlife habitat in rivers and floodplains
The findings and declarations section calls for the bond "to sustain and protect current wetlands with the potential to increase wetlands in California to support a thriving flora and fauna"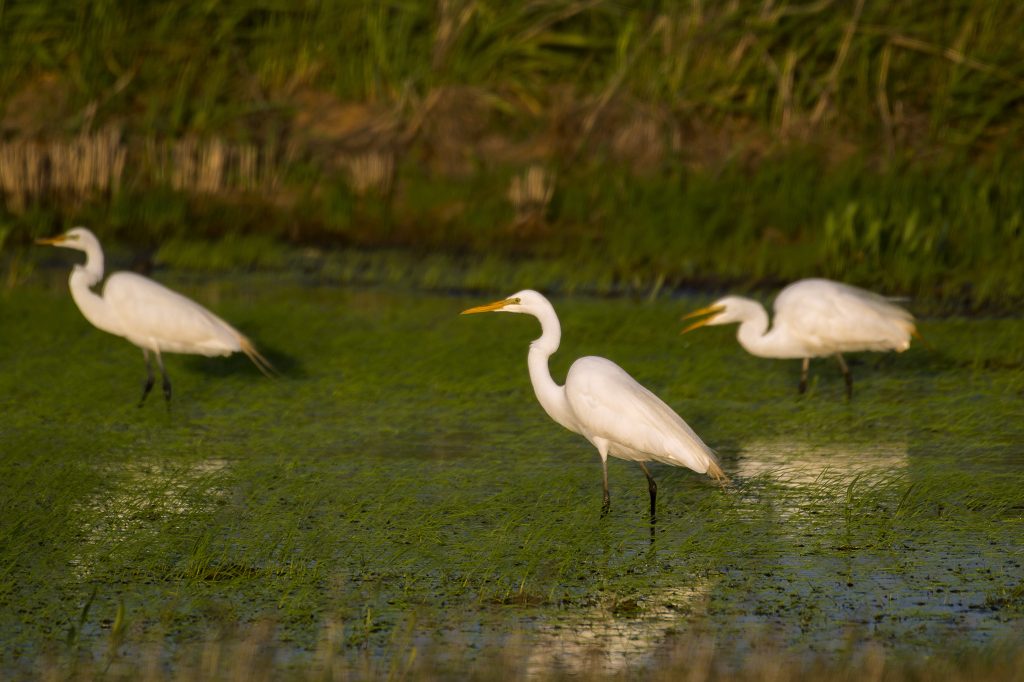 Collectively, these investments will make substantial improvements to the Pacific Flyway and achieve priorities identified in the Central Valley Joint Venture (CVJV) Implementation Plan, which is a self-directed coalition consisting of 21 State and Federal agencies, private conservation organizations and one corporation that directs its efforts toward the common goal of providing for the habitat needs of migrating and resident birds in the Central Valley of California. The CVJV has developed and periodically updates an Implementation Plan to "examine the habitat needs of various bird groups in the nine basins within the Central Valley, and to formulate and prioritize activities to meet those needs." NCWA and the Sacramento Valley water suppliers work closely with conservation partners and the California Rice Commission to help assure reliable water supplies for birds and other species along the Pacific Flyway.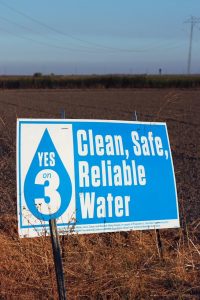 In sum, Proposition 3 contains $3.936 billion for habitat restoration and other environmental benefits. To provide context to the magnitude of this investment, this amount is over $1.5 billion more than the habitat restoration funding contained in the past two environmental bonds (Propositions 1 and 68) combined.
We urge voters to support Proposition 3 on the November 6 ballot. For more information, see "Yes on 3." NCWA will be offering a series of blogs over the next several months highlighting the important investments in Proposition 3 and how water serves multiple benefits in the Sacramento Valley.
More Proposition 3 Blogs:
Proposition 3 Makes Important Investments in Sustainable Groundwater Management in California
Proposition 3 Will Invest in Improved Flood Protection Projects that Provide Multiple Benefits
Proposition 3 Includes Unprecedented Investments to Promote Salmon Recovery