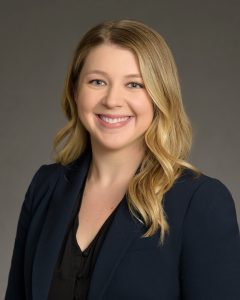 Ivy has been an advocate for the Association of California Water Agencies (ACWA) working on agricultural and drinking water issues and she represented the San Diego County Water Authority for six years in the State Capitol. She was previously a district field representative in the California Assembly. Ivy has a B.A. in Political Science and Government from the University of California, Irvine and she is a graduate of the Water Education Foundation Water Leaders Program.
"I was born and raised in the Sacramento Valley and have now started my family in this special place. I know the importance of the region's water resources and the immense benefits water provides throughout the Valley. I am thrilled to join the wonderful team at NCWA to advocate for those resources so that the Sacramento Valley can continue to provide what's essential to California's future success and prosperity."
She has served on the Board of Directors for Capitol Network, a non-partisan, non-profit organization that supports building professional networks and fellowship among women in the California Capitol community, while promoting charitable giving to organizations supporting women and children in need throughout California.
Ivy enjoys spending time with her family, paddleboarding at Lake Natoma and jogging on the Johnny Cash Trail in Folsom. Ivy lives in Folsom with her husband Evan and her young son Beau.