David J. Guy, President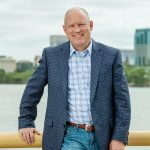 David Guy has devoted the past several decades to advancing economic interests that promote the conservation of California's special places and their precious water and land. David works closely with Congress, the state legislature and state and federal agencies to further NCWA's mission – to advance the economic, social and environmental sustainability of Northern California by enhancing and preserving its water rights, supplies, and water quality.
Todd Manley, Director of Government Relations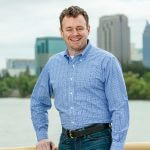 Todd Manley is the Northern California Water Association's (NCWA) Director of Government Relations. Todd advocates on behalf of NCWA's members with government agencies, Congress, the State legislature, urban and agricultural water interests, and environmental organizations on various issues, including legislative negotiations, appropriations, ecosystem enhancements, Pacific Flyway, fish passage, efficient water management, and groundwater management. He also edits NCWA's quarterly newsletter, NCWA Conveyance.
Ida Otterson Noey, Administrator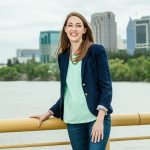 Ida Otterson Noey is NCWA's Administrator. Ida has a Bachelor of Science degree in Business Administration with a concentration in Accounting from Sonoma State University. Prior to working at NCWA, Ida was employed with CrossCheck, Inc. as a legal clerk, assisting corporate counsel and legal staff. Ida is a lifelong resident of Northern California. Her family has farmed rice in the Sacramento Valley for four generations, and she now lives in West Sacramento with her husband.
Bruce Houdesheldt, Director of Water Quality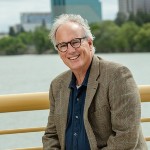 Bruce Houdesheldt joined the Northern California Water Association's (NCWA) in 2009 as Director of Regulatory Affairs. In this role, he has program management responsibility for the Sacramento Valley Water Quality Coalition (Coalition), a watershed-based agricultural water quality program. Working with growers, local Farm Bureau leadership, crop specialists from the University of California Cooperative Extension, natural resource specialists and Agricultural Commissioners he ensures the compliance and reporting requirements of the Central Valley Regional Water Quality Control Board's Irrigated Lands Regulatory Program (ILRP) are met for the 8,600 farmers and wetlands managers enrolled Coalition.
Adam W. Robin, Legislative Affairs Director
Adam W. Robin is the Legislative Affairs Director for the Northern California Water Association. Adam previously served as the Legislative and Regulatory Advocacy Manager for the Regional Water Authority, Senior Regulatory Advocate for the Association of California Water Agencies, and as an attorney in the State Water Resource Control Board's Office of Chief Counsel. He is a graduate of U.C. Davis Law School and U.C. Berkeley. In his spare time, Adam enjoys spending time with his family, as well as skiing, playing ice hockey, fly fishing and reading about California and natural history.
Danyella Ochoa, Office Manager