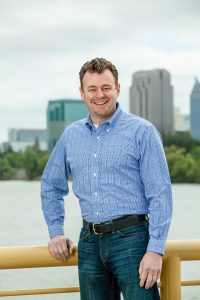 Todd Manley is the Director of Government Relations for the Northern California Water Association (NCWA), where he assists member organizations with state and federal water policy issues.  Todd also manages the Sacramento Valley Salmon Recovery Program, a collaborative partnership of local water management entities, conservation organizations and state and federal fisheries and water management agencies working together to complete habitat projects and improve science to promote recovery of salmon and other species of fish in the region.
Todd serves on several boards and committees supporting the Sacramento Valley, water management, fisheries and the Pacific Flyway.
Prior to NCWA, Todd was a water policy advocate in Washington, DC.
Todd is a graduate of California State University, Sacramento's College of Business Administration where he received the degree of Master of Business Administration. He also earned a Bachelor of Arts in Political Science and History from the University of California, Davis. Todd is a graduate of the California Agricultural Leadership Program.
Todd lives in Sacramento with his wife and daughter and in his free time he enjoys woodworking, fishing (particularly on the lower Sacramento River in Redding), hiking, and other outdoor activities.