The California Urban Water Agencies (CUWA) recently prepared a very thoughtful briefing report on Restoring Water Accessibility in California that is worth review and consideration by policy makers. The theme for the report is that "We Can Act NOW to Restore Safe and Reliable Drinking Water to Californians." With more than a hundred thousand Californians who are receiving drinking water from failing systems, CUWA and many other entities have studied the challenges of these systems.
While the State assesses funding options, CUWA believes that we can all make immediate progress by informing and advancing new technical and institutional solutions. The report specifically offers that we can break the cycle of failing systems and address root causes by taking the following actions:
Identify which systems to address first. Create immediate, significant progress toward water quality compliance by initially focusing on small systems (<10,000 people served) with the greatest population impacted by persistent water quality violations as well as other systems in need within close proximity of these high-priority areas.
Develop a strategy to achieve compliance. Institutional, technical, and operational changes may be needed to get started quickly and address the full range of issues over time. Components of this strategy include institutional changes such as the grouping of systems to eliminate redundant overhead and create more technical, managerial, and financial (TMF) capacity.
Increase the likelihood that new systems will be successful by strengthening TMF capacity requirements and increasing coordination with all entities that may impact or influence development of water supplies.
The briefing report describes these actions in more detail and is available here.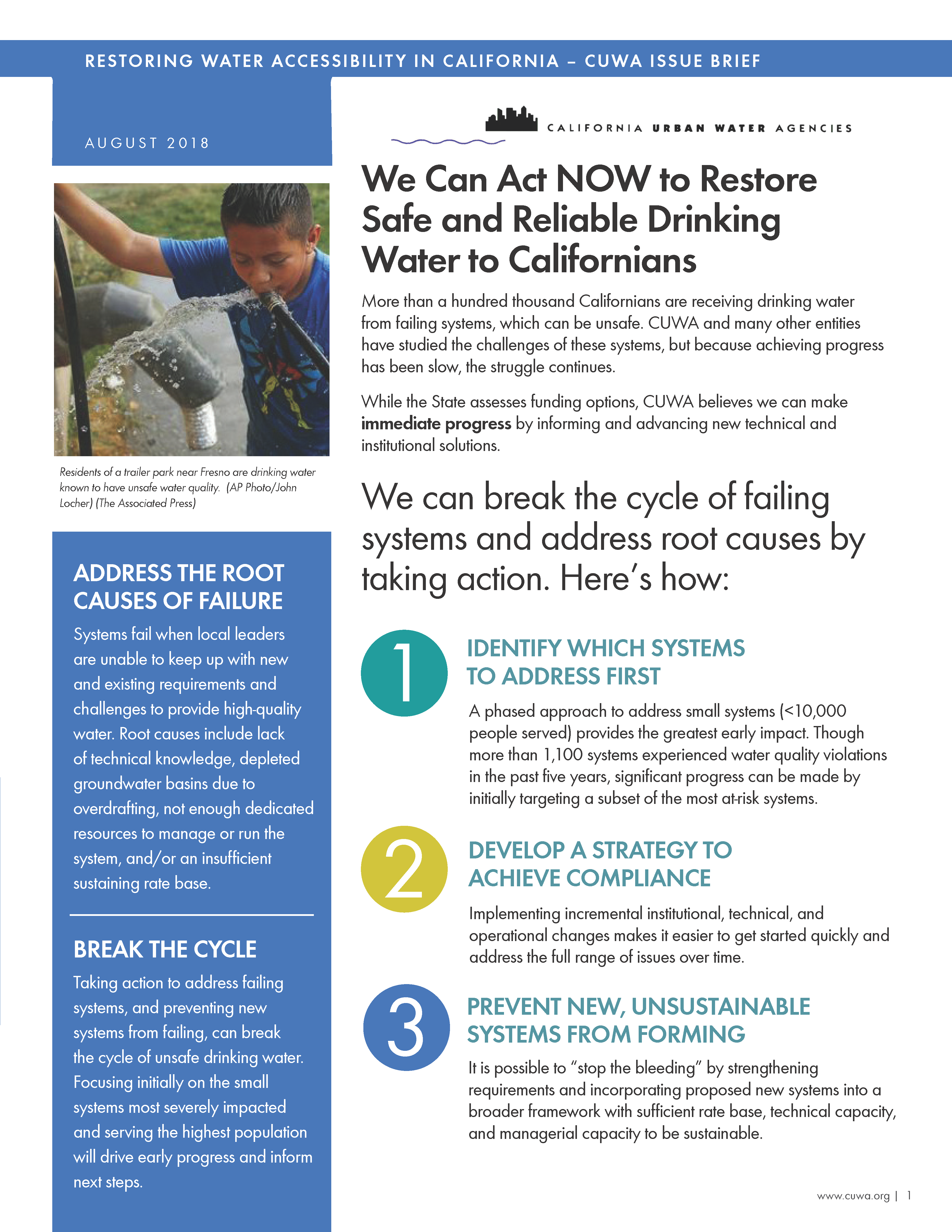 Supplemental information supporting the report is available here.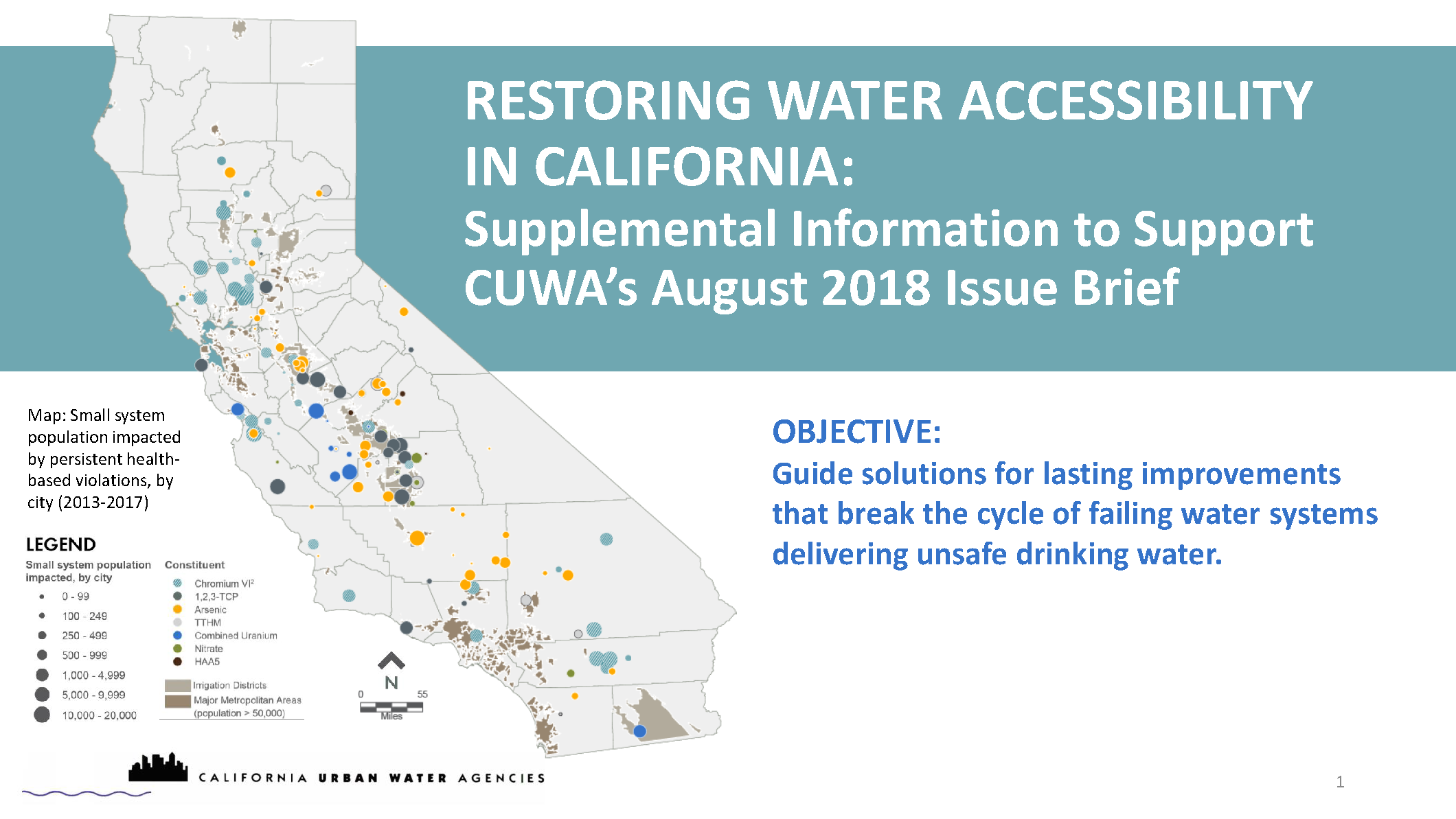 The Northern California Water Association in June described a detailed approach to move forward to improve access to safe drinking water for many more Californians. The leaders in the Sacramento Valley are fully committed to ensure safe drinking water, and, like CUWA, we similarly believe there is a path forward in rural areas that aligns with the approach described by the urban water agencies. For more details on the NCWA approach to safe drinking water, see here.