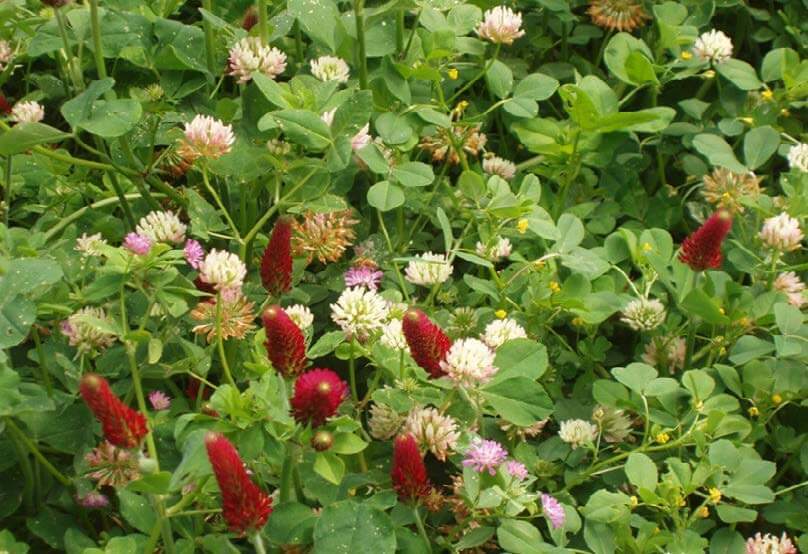 By Bruce Houdesheldt
The California Department of Food and Agriculture and more than twenty partners are hosting Healthy Soils Week 2020 to highlight the importance and multiple benefits of soil health on the farm to the ecosystem. The leaders in the Sacramento Valley have fully embraced nature-based solutions as called for by Governor Newsom in his October 7 Executive Order and healthy soils are important for population health and multi-benefit water management.
Soil health and cover cropping increase the utilization of natural infrastructure (landscape) for multiple benefits, a foundational value of NCWA, the California Rice Commission, Sacramento Valley family farmers, and the water resources managers. This value and ethic is captured in NCWA's 2020 Policy Priorities: A Roadmap for Resilience, which support working landscapes, which provide essential benefits for our economy, health and quality of life—including clean water, nutritious food, outdoor recreation—and contribute to the state's climate goals.
A core element of the Governor's direction to develop a Natural and Working Lands Climate Smart Strategy and one embraced by Sacramento Valley agriculture is to promote healthy lands that provide multiple benefits including improved air quality, reliable water supply, thriving communities, and economic sustainability. Through the California Department of Food and Agriculture's Healthy Soils Initiative, several demonstration projects involving cover crops have been initiated, creating a platform promoting widespread adoption of conservation management practices throughout the state.
Cover cropping, if adopted at scale, may contribute to achieving groundwater sustainability through the capture of on-field winter precipitation and stormwater. Cover cropping also has multiple co-benefits, including: the reduction of nutrient and sediment runoff, improvement of soil health and pollinator habitat, and sequestration of atmospheric carbon.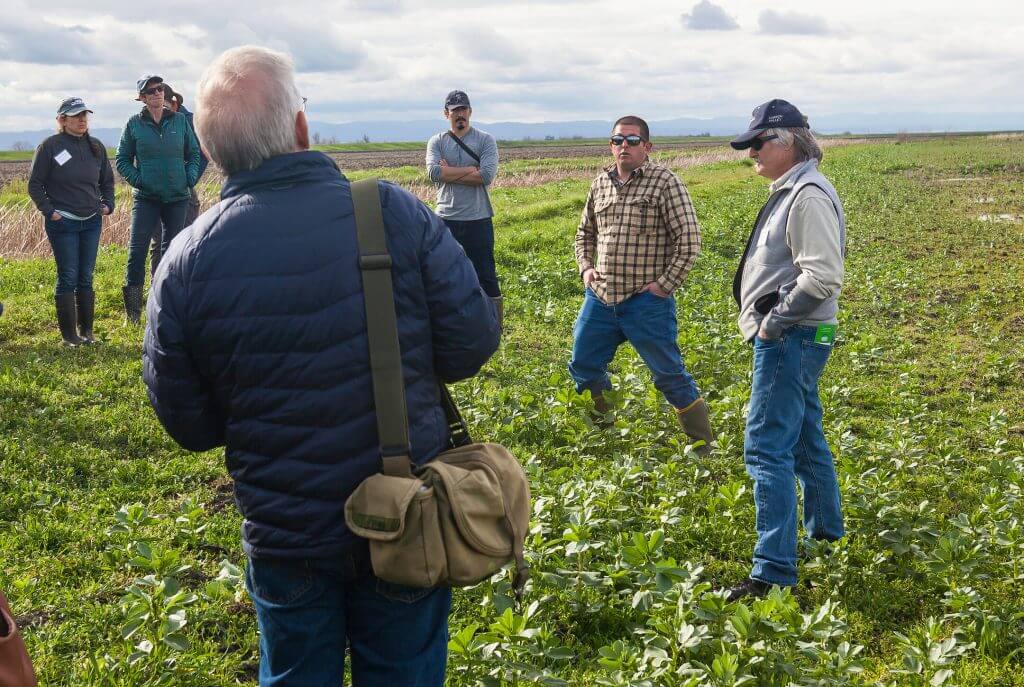 The water managers in the Sacramento Valley are advancing cover crops story through partnerships.  As an example, last December River Garden Farms and Audubon California hosted a Field Day and Farm Tour to share how to choose and implement a cover crop in row crop production, incorporate the cover crop into nitrogen budgets, and non-chemical pest control methods for row crops and rice.
As Sacramento Valley landowner Sean McNamara of Sierra Orchards (Winters) describes in this video clip, "What's good for the soil is generally good for us." Chris Renteria of Sequoia Farms, an organic walnut grower in Dixon, realized they were getting the organic matter and nitrate they needed from the cover crops as he explains in this video clip.
Healthy soils increase water retention and infiltration.  Healthy soils make a more effective filter that improves water quality. Healthy soils sequester carbon and reduce greenhouse gases, especially when cover crops are planted.
These are just an example of the 20 projects requesting 2020 Demonstration Project funding, several in the Sacramento Valley, including $85,510 to Glenn County Resource Conservation District to plant cover crops in an orchard.
To prepare for a changing climate, NCWA and the water resources managers and farmers in the region are working to more effectively utilize floodplains, to capture groundwater and surface storage reservoirs that will help adapt working landscapes and ecosystems to climate variability.
For more information, please contact me at bruceh@norcalwater.org.