By Todd Manley
Construction began this week on the latest habitat project to promote Chinook salmon recovery in the Sacramento Valley.  The South Cypress Island Side Channel Restoration Project provides 4.8 acres of much needed spawning and rearing habitat in the upper reach of the Sacramento River. This area is of critical importance because it is the primary spawning habitat for the endangered winter-run Chinook salmon.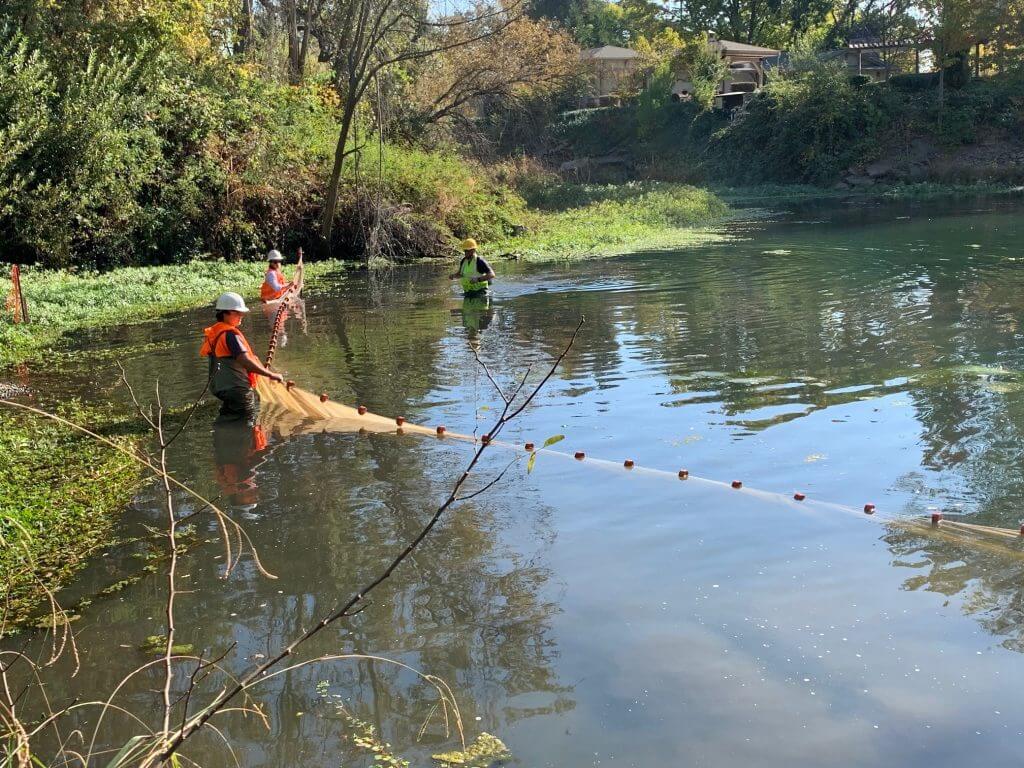 We have learned from scientists and experience that if we want to boost population numbers for endangered Chinook salmon, we must look at supporting the fish throughout their entire freshwater life cycle. As part of a concerted effort to produce real results and change, a coalition of farmers, conservationists, water management agencies and state and federal fishery agencies are working together to provide salmon with vital habitats along the Sacramento River. This concerted effort is described in more detail in Aiding Salmon in the Upper Sacramento River.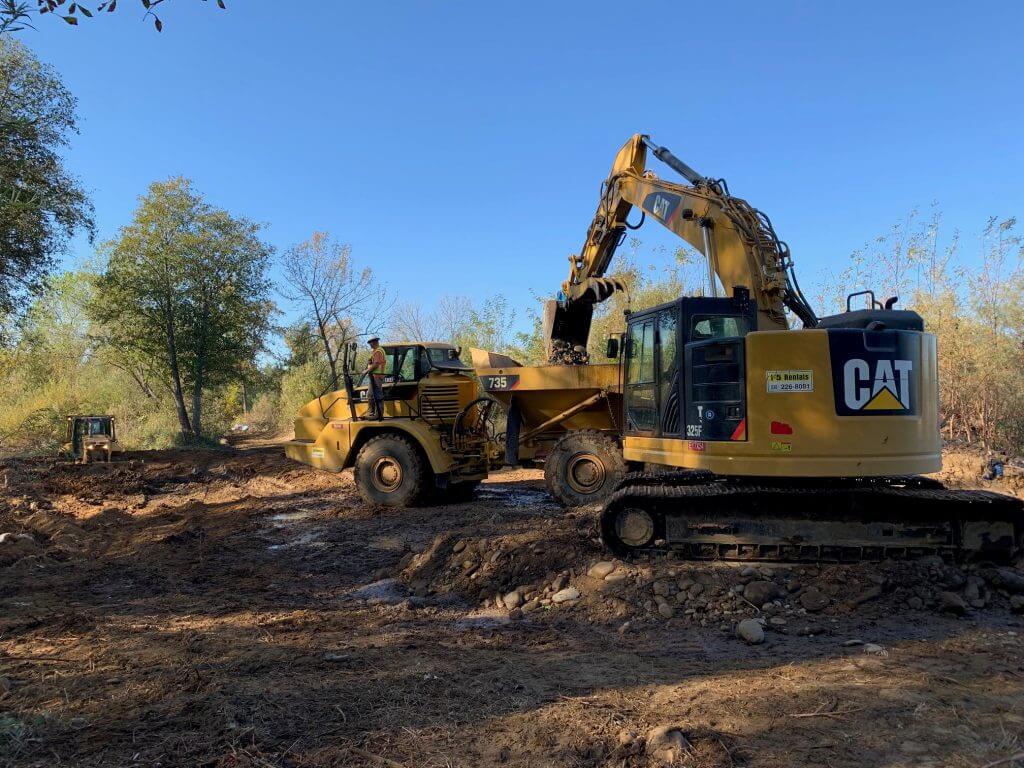 The South Cypress project near Redding is being implemented by a partnership that includes the Sacramento River Forum, Chico State Enterprises, California Department of Fish and Wildlife, U.S. Fish and Wildlife Service, River Partners and the Sacramento River Settlement Contractors (SRSC). Participating SRSC include the City of Redding, Glenn-Colusa Irrigation District, Reclamation District 108, Reclamation District 787, Reclamation District 1004, Reclamation District 1500, and the Tehama-Colusa Canal Authority.
This project will join more than 20 projects that have been completed over the past six years for Chinook salmon as part of the Sacramento Valley Salmon Recovery Program.  These projects support objectives contained in the National Marine Fisheries Service's Central Valley Chinook Salmon Recovery Plan and the California Natural Resources Agency's Sacramento Valley Salmon Resiliency Strategy.
For more information on the project and the partnership implementing it, see the press release below.