Mary Wells is a fifth-generation farmer and one of the most thoughtful and powerful voices in Northern California. One of the great qualities in the Sacramento Valley is the way people think in terms of generations and our deep desire for our children and grandchildren to carry forward an amazing quality of life. As we share thanks with our families during the holiday, this is a good time to think about our families and the importance of the people that have come before us and our future generations.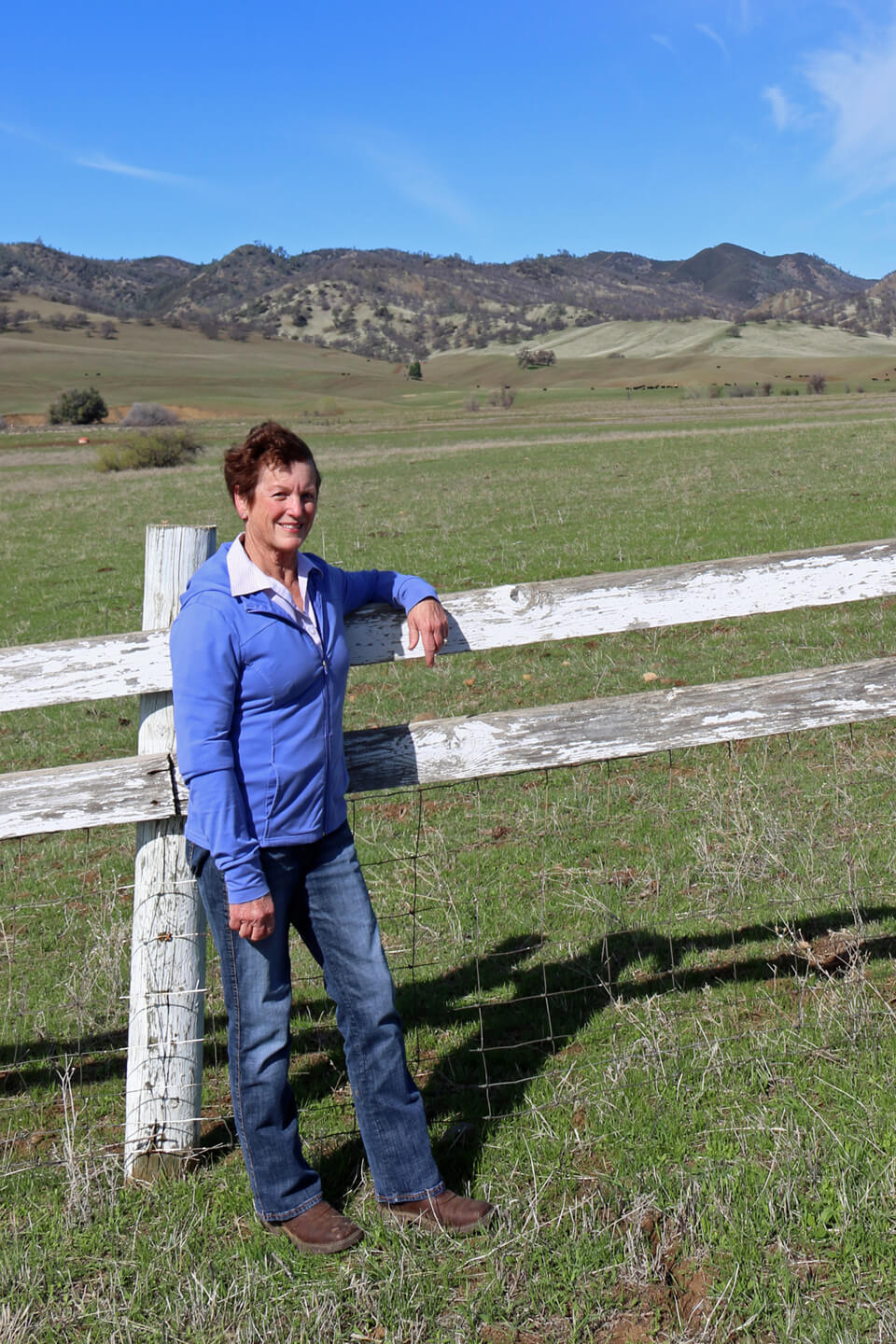 On March 4, 2016 at the Northern California Water Association annual meeting in Chico, Mary offered the following insights into Generating the Future in the Sacramento Valley. The full speech is shown below.
GENERATING THE FUTURE
 THE GENERATION LINK
It was quite by chance that in 1975 I stopped by a friend's house to organize a 4-H horse project meeting.  My friend's Uncle Edgar, an elderly man in his 80's, was there.  Since I was new to the area, I got the 21 questions as to who I really was.  Well, once Uncle Edgar found out that I was the great-great granddaughter of W.H Williams, the founder and patriarch of the town, he said, "Young lady, sit down here and let me tell you about your great-great grandfather."  The story unfolded, that young Edgar at the age of ten had taken the job of delivering ice blocks to the residence of Williams.  It was 1903 and one of his deliveries was to the stately Williams house.  It seems that W.H. could not sleep much past 3:00 a.m. so he sat out on the balcony awaiting the sunrise.  Edgar recalls the alarm of a deep voice, "Hello young man," coming from above in those wee hours of darkness.  That initial greeting became a ritual throughout the summer.  Edgar relayed to me that Mr. Williams was kindly and interested in what he, Edgar had to say.  He always encouraged Edgar to do well in school and admired the fact that he was responsible in taking a job.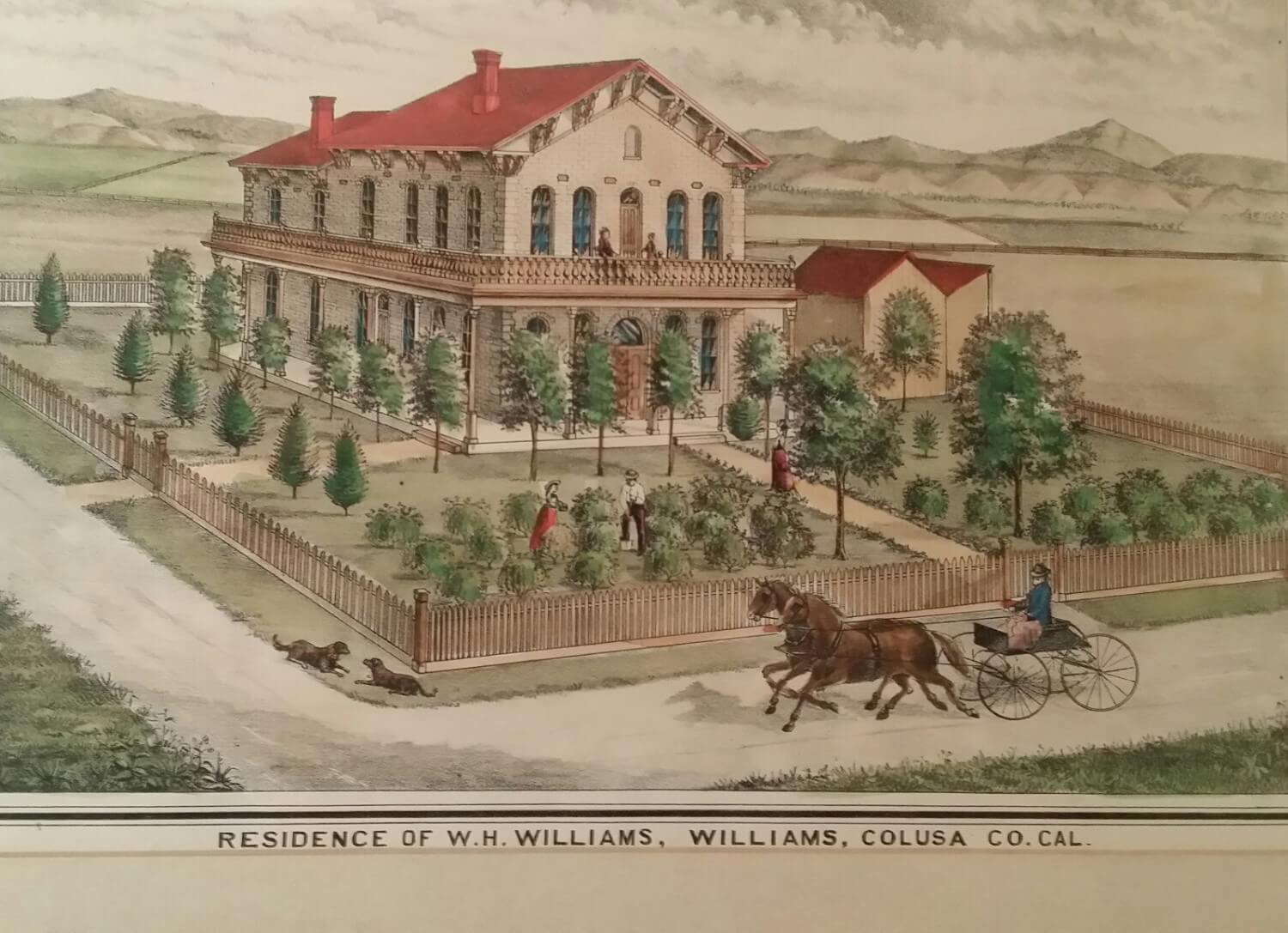 I am forever grateful for our conversation that evening because Uncle Edgar passed away the next year in 1976.  His story provided a live link from my fifth generation Californian status clear back to generation one.  It prompted me to reflect on my life's work and to share some encouraging generational observations.
In 1977, I took my first water district job and soon became very active in the policy and political efforts of the day.  My Board members were men of an earlier generation who had formed water districts in the 50's, acquired water service contracts, and envisioned the T-C Canal and district distribution systems. They made many trips to Washington DC to seek authorizing legislation and funding appropriations.  It was my generation that built those systems, but then dealt with the Reclamation Reform Act of 1982 and the writing of the Central Valley Project Improvement Act of 1992.  We negotiated renewal water service contracts of 1995 and Sacramento River settlement contracts of 2005.  Looking back at the early years of my generation, it was an endless campaign of REACT, DISPEL and STOP that which threatened our water supplies and could create economic havoc.  Today, towards the latter part of my generation, we still face water supply and economic challenges, but our campaigns in the North state are that of INITIATE, PROMOTE and BUILD.
At the time of my first retirement from management in 1998, having worked for twenty years on many issues, I had a sense of not accomplishing too much even though the previous generation of retiring board members reminded me that from their prospective there had been great progress.  Let's look at two important Sacramento Valley issues that were subject to the generational continuum.
ENVIRONMENTAL ADVANCEMENT
In the early developing years of the Tehama-Colusa Canal districts, during the 1980's and 1990's, fish passage at the Red Bluff Diversion Dam was a problem as the Bureau of Reclamation faced ever increasing challenges from the environmental community.  The dam spanned across the Sacramento River and when the gates were closed to create Lake Red Bluff the dam provide for a gravity diversion into the T-C and Corning canals.
It was during that time that two woman managers and myself included, got the nick-name of the 3 water war horses.  Not a very flattering picture as I always imagined us in full armor with thunderous hoof beats that shook the ground long before we got to the meeting.  We were heavily engaged in a process to REACT, DISPLL and STOP.  Here's why.
RED BLUFF RESEARCH STATION
The Red Bluff Research Station was one of the Bureau of Reclamation's many attempts to resolve fish passage.  If you stood atop the Red Bluff Diversion Dam, there was a proverbial boneyard of white elephants from previous generations.  Remnants of discarded projects could be seen including an ill-conceived spawning channel that I was told by those before me became a fish-fry given the summer temperatures in Red Bluff.  The initial feature of the new research station was a bank of three screw pumps.  What was achieved by the 3 war horses and many others, was to STOP the Bureau in their march to install without trial a bank of 40 screw pumps at a cost of then $40 million dollars.  Instead we did live with the research plant that while inefficient, costly and ultimately unsuccessful did get us through difficult times when the gates were increasingly opened to allow extended windows of fish passage.
The generational continuum in this story is that a young boy from Maxwell that used to come out to Sites and build forts along the creek with my children and learned to dove-hunt there, and who by his own heritage is the fifth generation of his family to advance agricultural and water issues in the Sacramento Valley.  I was not part of implementing a lasting solution, but he was.
RED BLUFF FISH PASSAGE IMPROVEMENT PROJECT
As the T-C Authority manager he oversaw the construction and completion of the $185 million Red Bluff Fish Passage Improvement Facility in 2012.  It's also interesting that while my generation sought environmental funds, who would have thought that it would be the American Recovery and Reinvestment Act of 2009 that would fund $113 million of the $185 million price tag, also well under the $240 million projected cost.
WATER SUPPLY STABILITY
The second generational continuum is that of achieving water supply stability.  If you're going to talk about stabilizing a water supply for the Sacramento Valley, you have to consider the multi-generational concept of a Sites Reservoir.  You heard earlier today about the project in its current form and about how it is finally moving forward under a locally governed Joint Powers Authority.
SITES TODAY                 
An aerial view of Sites shows a valley that has been the focus of planning and studies as far back as the late 1950's as a continuation of the Central Valley Project.  When I purchased the John Sites ranch in 1974, it was with the understanding that the Bureau was still conducting studies with intentions of building the dam.  During the Carter administration in the latter part of the 70's, those plans were rolled up and put away as the environmental movement took hold.  There would be no more dam building even though Sites would be an off-stream storage facility.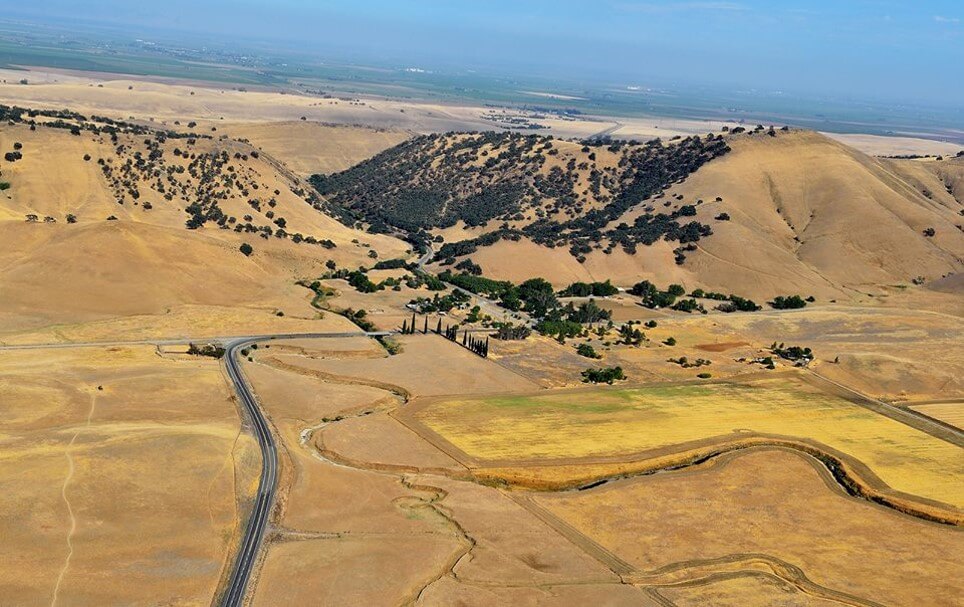 It was not until the early 1990's that the newly formed Northern California Water Association would pick up the torch.  I sat at the table when my generation again voiced the realization of earlier years that Sites Reservoir could offer stability not only for agricultural supplies, but also for environmental benefits. NCWA hosted the California Water Commission and others at a kick-off event at my ranch in Sites.  There was a new determination that this project as it resurfaced should be different than any other Bureau or State project in that hopefully it would be locally driven.  We envisioned that there would probably be a partnering of federal, state and local entities.  Well, almost 20 years of Cal Fed process, proposition funding, supportive legislation and DWR studies and more studies brought us to the formation of the current Sites Reservoir Joint Powers Authority in 2010.
SITES RESERVOIR OVERVIEW
I find it exhausting that in my lifetime there has been 20 years of Bureau initial investigation, the 20 years of political shelving and the twenty years of DWR studies.  How amazing it is that this project has continued to evolve. How significant it is that we now are dealing with what may very well be a locally owned and operated facility with state funds to pay for the public benefits.  How far we have come.  I am now a board member of the Sites Project Authority, but more significant in my eyes, is that my daughter, the next generation also sits on that Board.
I do not want to see the loss of native winter rangelands in Sites, or the loss of my home and ranches of some 40 years, or the disruption of those who have generations of roots in that valley.  But I have always advocated the Sites Reservoir because as generation five, it is generation six and seven of my family, as well as the next generations of other families that will have the benefit of a more stable water supply and the opportunity to further sustain both the agricultural and environmental bounty of the Sacramento Valley, just on the other side of those hills.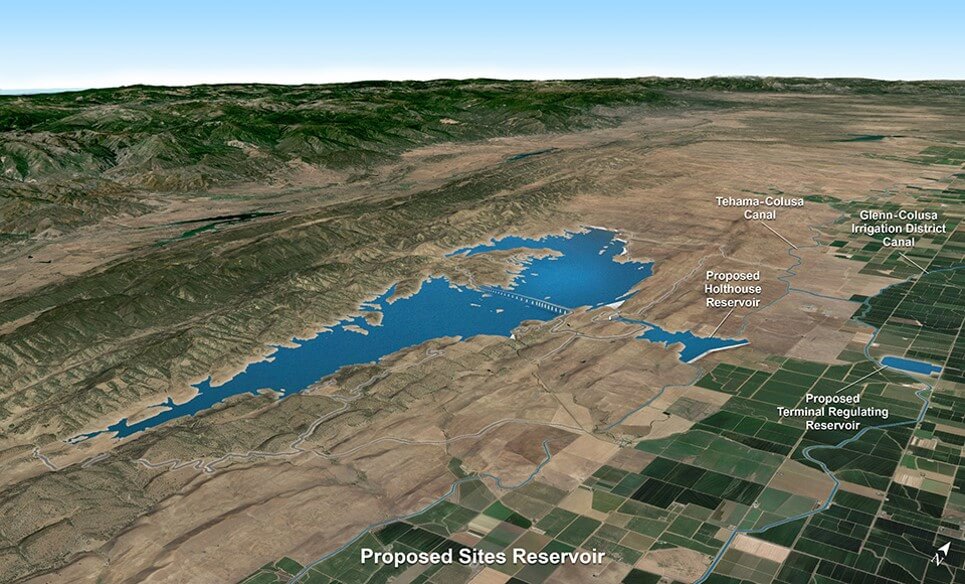 GENERATIONS and SACRAMENTO VALLEY'S FUTURE
In an April 3, 2013 letter to David Guy from Malcolm Margolin, publisher of Hey Day Books, Malcolm writes of the Sacramento Valley,
"I've come to see the Valley as more than a place of farms and birds; I've come to understand it as a place of ideas and innovation, a place (admittedly imperfect) where nevertheless dreams are realized and a bountiful future envisioned, where many old values are preserved while a new world unfolds."
Those words strengthen my belief that in the Sacramento Valley it is the value we place on our future generations that allows innovations, the realization of dreams and a future envisioned.
A few years ago, there were drastic budget cuts to a small rural area high school, both in the Ag Department funding and in the necessary small school funding.  It seemed that a new shop teacher would have to be let go.  Where else would farmers throughout the District donate a truck and trailer load of rice being harvested to the school so that the teacher could remain?  Work and leadership are encouraged at an early age through the 4-H, FFA and other youth organizations.  Leadership programs further encourage and develop emerging leaders.  While there are many areas throughout the state that do the same, it seems in the Sacramento Valley that the close ties of its people to the land, its water and environment form strong bonds from one generation to the next.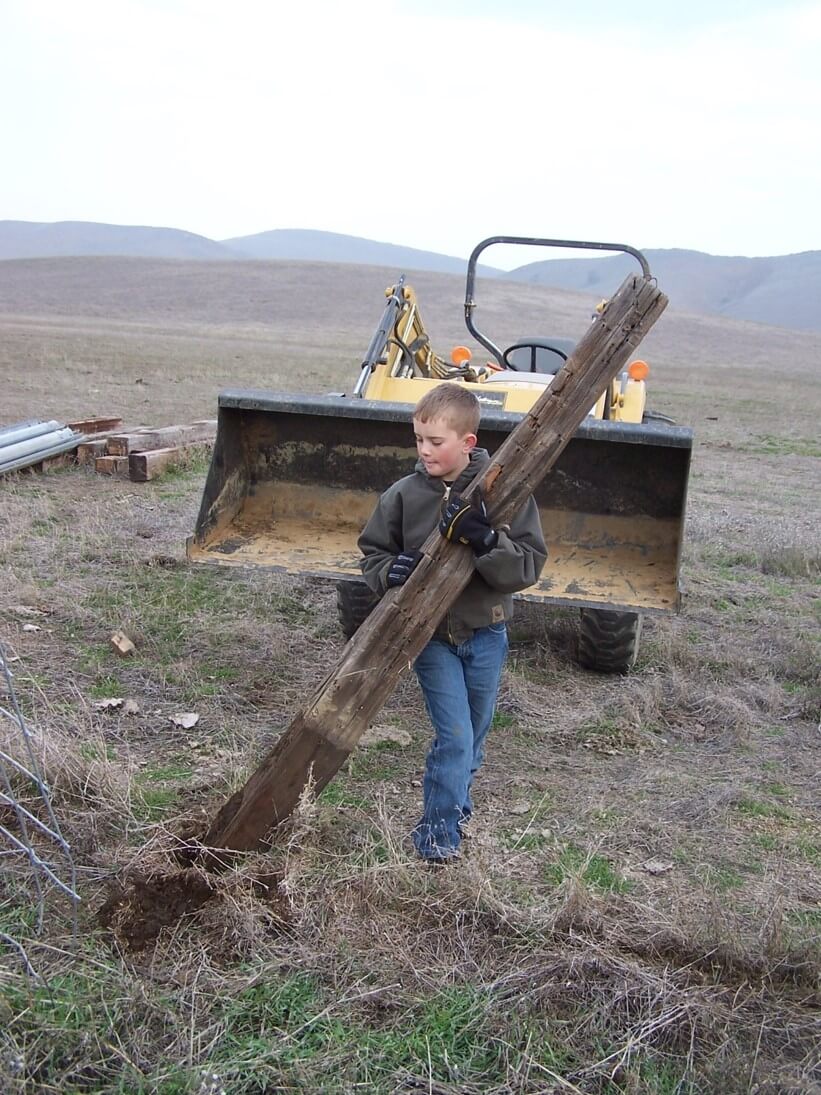 FOCUS
It's up to the current generation to recognize, seek out, encourage and mentor our youth, whether they are your own or not.  I see in this photo a concentration, a focus and determination to achieve perfection.  Right now it might just be clipping the lower rear end of a show animal, but imagine that focus and determination applied in years to come, say in protecting water rights for future generations or advocating for regional integrated water management or yet another generation serving on the Board to determine how Sites Reservoir best serves the Sacramento Valley and water needs beyond.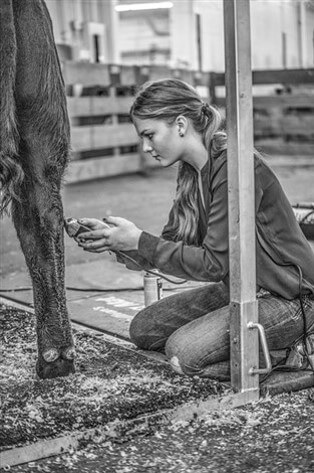 MOSAIC
David Guy so enthusiastically refers to the Sacramento Valley as a rich mosaic of resources.  When I think about the generational continuum in the Sacramento Valley, I liken it to a rich fabric woven with many threads.  Each thread represents generations lived here.  Some are short while some are quite lengthy.  Few threads begin and end at the same point in time.  I believe it is the nature of the land and waters of the Sacramento Valley that have uniquely and strongly woven each generation of farmers, field workers, stewards of habitat and irrigation innovators into this amazing place, the Sacramento Valley.