A new map developed by Ducks Unlimited shows the breadth of the Pacific Flyway and the various land uses that together make up this important bird habitat in the Sacramento Valley.  The dominant land use providing habitat is irrigated ricelands, which is shown in light green.  This is joined by sizable acreages of privately managed wetland areas (orange), seven National Wildlife Refuges (red) and State Wildlife Areas (blue).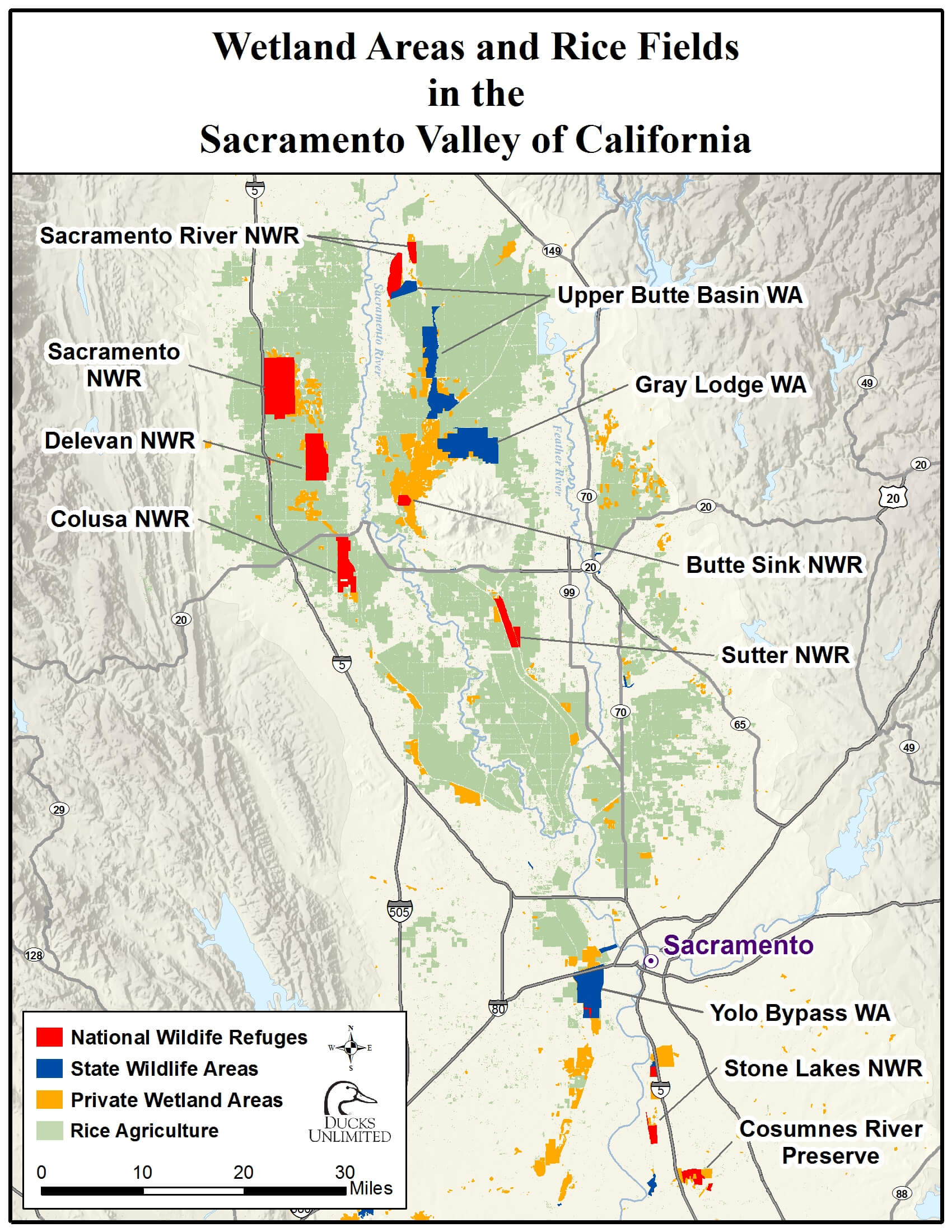 One common factor for this valuable habitat is the need for year-round water deliveries.  To provide Pacific Flyway benefits in the fall and winter months, ricelands need to be irrigated for planting in the spring and to cultivate the crop during the summer months.  The same can be said for managed wetlands and the Refuges and Wildlife Areas.  They are all reliant upon irrigation deliveries from water districts to grow this important habitat.
These land uses all benefit from sustainable water management and collaborative efforts to manage water resources, even in drought years.