For more than two decades, Butte Creek salmon numbers have been strong, thanks to an innovative, wide-ranging collaboration between landowners, urban and agricultural water managers, conservationists and state and federal officials. This was a groundbreaking effort that helped guide and contribute to a larger, concerted program to enhance our environment by improving spawning and migratory corridors for salmon and reconnecting them to historic floodplains in the region.
A film unveiled last week, Sharing Butte Creek, showcases the spirit of Butte Creek and the efforts that have led to an environment that supports spring run salmon, farms, birds and other species along the Pacific Flyway and recreation. Here's a link to more information and to watch the film.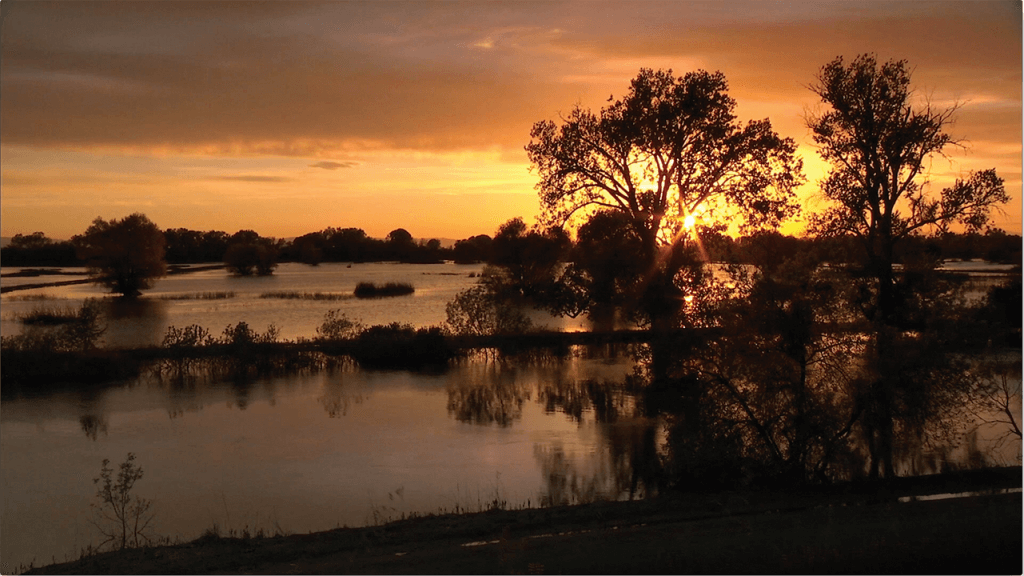 The film was produced by a keen observer of California. Emmy award winning producer, photographer, and editor Kit Tyler uses his new film Sharing Butte Creek to showcase the confluence of our human and natural resources in the Sacramento Valley and how they have worked together in Butte Creek. Kit has a sharp eye for the Sacramento Valley, where he has been spending the past year walking Butte Creek, talking with the people who live and work along the creek and offering his observations on this special creek.
Kit's career spans thirty years, with a lust for adventure and a passion for non-fiction storytelling. His documentary credits comprise more than a dozen feature-length broadcast programs including the Emmy award winning national PBS programs, Saving The Bay and Becoming California.
More information on Butte Creek is available here and California Rice here.