By: Willie Whittlesey, General Manager, Yuba Water Agency
Between the heat and the rolling blackouts, I'm sure you've figured out that we are seeing record breaking demand on California's electrical system this week. At Yuba Water Agency, we are stepping up our power generation efforts to support the state through this energy crisis.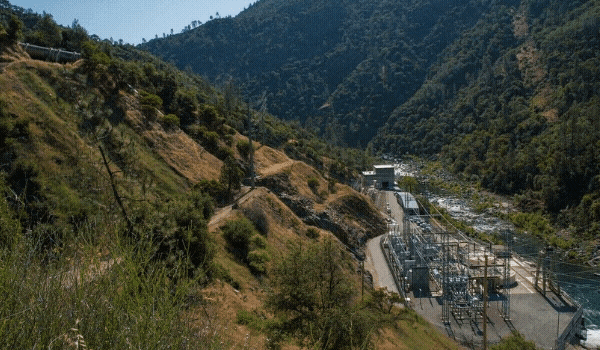 Starting Tuesday (August 18), we increased our hydroelectric power generation to add an additional 20 megawatts to the state's power grid during this critical time.This additional clean power production covers all hours of the day, including the peak hours between 3-10 p.m. when it is needed the most. This increase can power an additional 20,000 homes or businesses. It also means increased flows below Englebright Dam along the lower Yuba river, so anyone trying to escape the heat at the river should be aware of the possibility of faster, higher flows.
We're able to support the state's needs in this crisis because of the award-winning Yuba Accord – a landmark agreement that sets the rules on how much water we release and when. That collaborative agreement spells out how we operate in a way to benefit both fish and people, and how we change those plans based on extreme weather conditions.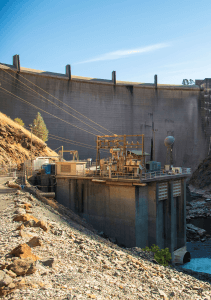 Under normal operations, we'd save this water for future needs, but in light of the historic heat wave and energy shortage California is experiencing, we are proactively taking the initiative to increase our power generation to help the state through this crisis.
I would also be remiss if I didn't take this opportunity to reinforce the importance of hydroelectric power as part of our state's broader energy portfolio. It truly is the best of the renewable energy options, because in addition to being carbon-free, it's incredibly reliable, flexible and sensitive to the sudden changes in demand. It doesn't matter if the sun is shining or if the wind is blowing. At New Colgate Powerhouse, we can ramp up to full production in just 8 minutes.
And what do we do with the revenue that we get from all that hydropower? Our earnings are invested right back into Yuba County, into important projects that are truly powering a brighter future for our residents. We are actively improving forest health in our watershed to lessen the risk of catastrophic wildfire and reducing flood risk in communities that have been hit too many times already. We are improving water supply infrastructure and investing in water education for our schools, all to spark economic development in a community that has been disadvantaged far too long. All that and much more.
So, for our Yuba residents, I hope you can view this as a "glass half full" to this otherwise miserable heat wave.
Stay cool, if you can, but please do so safely.