In early August, in celebration of National Peach Month, the California Department of Food and Agriculture (CDFA) Planting Seeds blog posted a picture of CDFA Undersecretary Jim Houston at the Lomo Station peach orchard in Live Oak, in Sutter County. Sutter County has a long history of growing peaches dating back to 1841 when John Augustus Sutter, after settling at Sutter's Fort, created the first important agricultural project in Sacramento Valley by planting grapes, pomegranates, fig trees and the first peach orchard on his land at Hock Farm just south of Yuba City.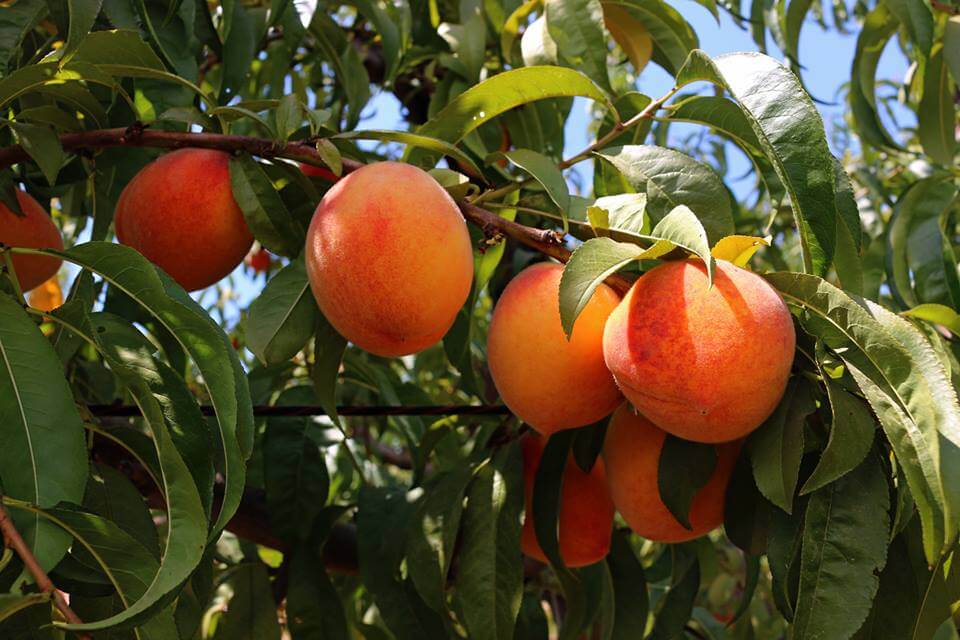 Beginning in the late 1700s, Spanish missionaries from Mexico began to build the California Missions as they traveled north along the coast. In addition to Christianity, they also brought peaches, which they planted in their gardens. However, mission cultivation did not supply the general population. Most peaches were shipped into California from the eastern states.
In the 1880's A. F. Abbott and Joseph Phillips developed the "Phillips Canning Cling Peach" which helped make Sutter County the "Peach Bowl of the World" through the 1960s. The fruit, an off-shoot of the Tuscan and Orange Cling, was first propagated by J. Bogue. Near the ranch was the Abbott Station on the Southern Pacific tracks.
On March 5, 1921, the Pacific Rural Press announced the organizational meeting of the Sutter County Peach Growers, Inc., the forerunner of the California Canning Peach Association,
The Sutter county peach growers, realizing the importance of co-operation, have organized themselves into an association to be known as the Sutter County Peach Growers, Inc. This was accomplished at a meeting on February 28, attended by nearly every* grower of importance in the county. Permanent organization will be effected and a board of eight directors elected at a mass meeting of growers to be held at Yuba City on Wednesday night, March 9.
As the Planting Seeds blog highlighted, California is the largest peach producing state in the country with Sutter County's production of more than 184,000 tons out-producing the second and third ranking states, South Carolina and Georgia.
So the time has come to start talking about "the Sutter Peach."