The recent dry spell in California has re-kindled memories of the recent dry years in California and reminds us all about the variability inherent in California's precipitation. Water resources managers in Northern California learned from the previous dry years and are prepared for this water year–closely coordinating with DWR, Reclamation, and the fisheries agencies to work through this water year as weather patterns emerge over the next several months.
The first snow survey showed little snowpack as shown in the attached statement by the Department of Water Resources (DWR). (Click: HERE.)  It is still early in the water year, however, and thanks to the good work of water resources managers, Northern California is well prepared for this upcoming year as shown by the following:
1) Reservoir levels in Northern California are in good shape following several wet years, with Central Valley Project storage levels at 113% of historical average at both Shasta and Folsom. On the State Water Project, Oroville is at 56% of historical average, as DWR has had its hands full managing the reservoir to repair the spillways while maximizing the ability to deliver water this year. Local reservoirs are also in good shape. Reservoir levels can be seen through CDEC at: Click: HERE.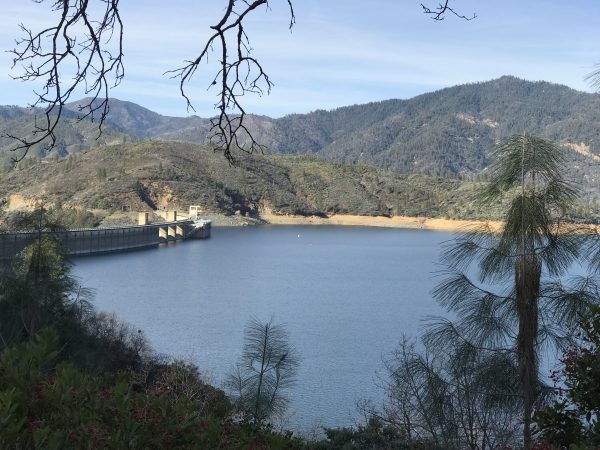 2) Groundwater levels in Northern California are sound and have generally returned to pre-drought levels. The recent NCWA blog series has painted a localized picture of groundwater levels in the ten Sacramento Valley counties. A reconnaissance level view can also be seen at: Click: HERE. The Groundwater Sustainability Agencies (GSAs) are also working to improve groundwater conditions as part of Groundwater Sustainability Plans (GSPs) by 2022, with a focus on recharge opportunities and other ways to assure sustainable groundwater levels in the region. See Fact Sheet: Sacramento Valley Groundwater.
3) Looking to the future, the proposed Sites Reservoir, if it was online, could also provide benefits in every year type by helping California prepared for dry years. After several wet years in Northern California, Sites Reservoir would be nearly full and the water could be used for various public benefits and meeting beneficial uses throughout the state. The attached information shows how Sites Reservoir could benefit California in all year types.