By Charleen Beard, Associate Engineer, Shasta County
The Redding Area Groundwater Basin underlies south central Shasta County. It is a healthy basin with minimal water elevation changes over the past fourteen years as you can see from the four locations shown on the graph below. Surface water supplies were curtailed during the recent drought and local water districts and landowners turned to groundwater. Impacts to groundwater levels were moderated by basin geology and applied surface water from overlying land uses. Representative well levels are shown below.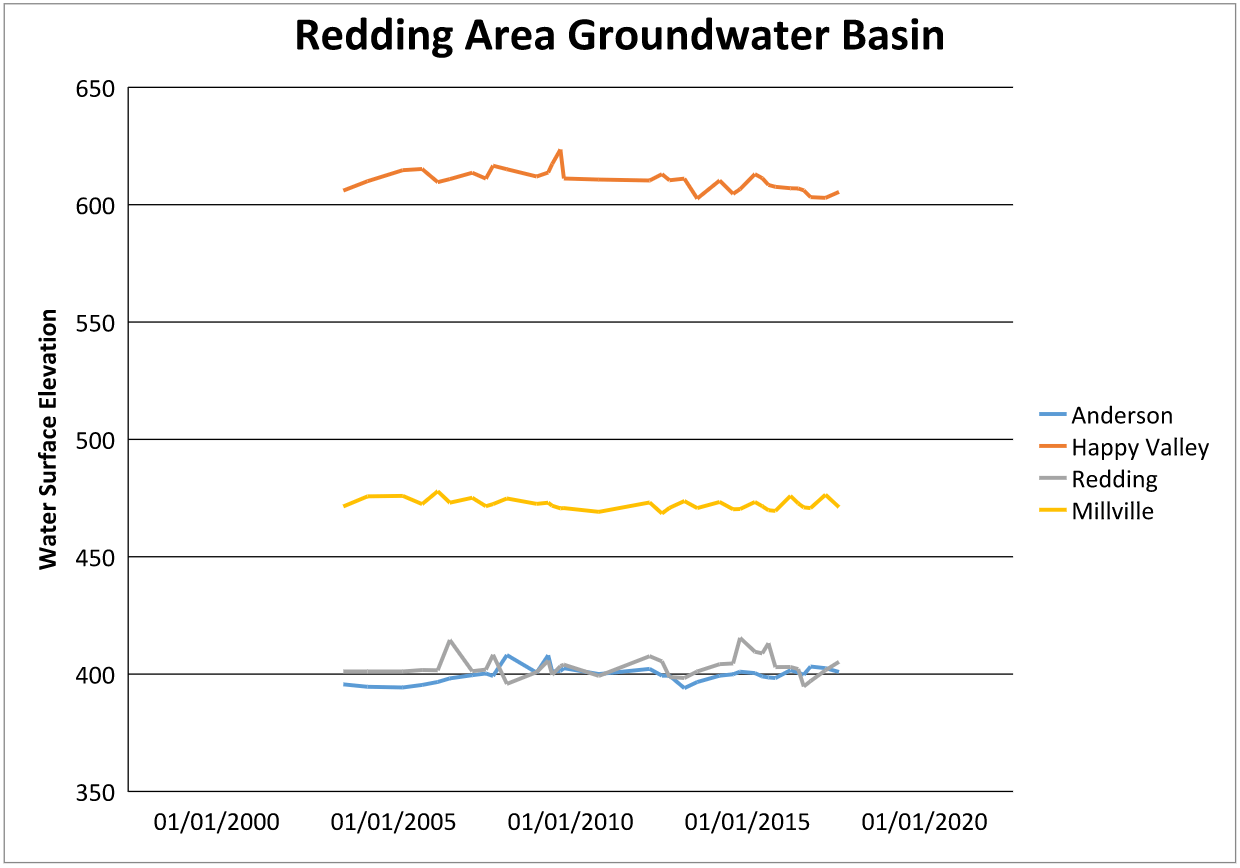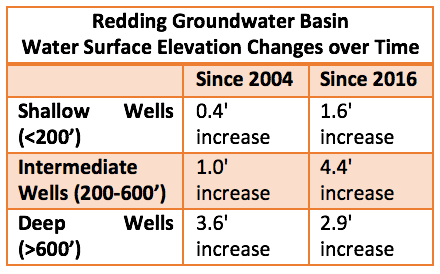 The Enterprise-Anderson Groundwater Sustainability Agency was formed to manage groundwater in an affordable and sustainable manner. The Agency and its members will work together with other local agencies and the community to accomplish these goals.
This blog is part of an ongoing series showing sustainable groundwater management in different parts of the Sacramento Valley. For more information on Sacramento Valley groundwater, see the Fact Sheet: The State of Sacramento Valley Groundwater.