El Niño has been in the news, associated with Godzilla, Bruce Lee and many other colorful terms. While interesting, the thought and prospect of very wet conditions on the heels of a four year drought is not new to the Sacramento Valley and is very real to those working out on the ground. Water resources managers in the Sacramento Valley all face extreme water conditions and by necessity have to nimbly switch between managing too little versus too much water. As this graph shows, water conditions have fluctuated dramatically over the past century.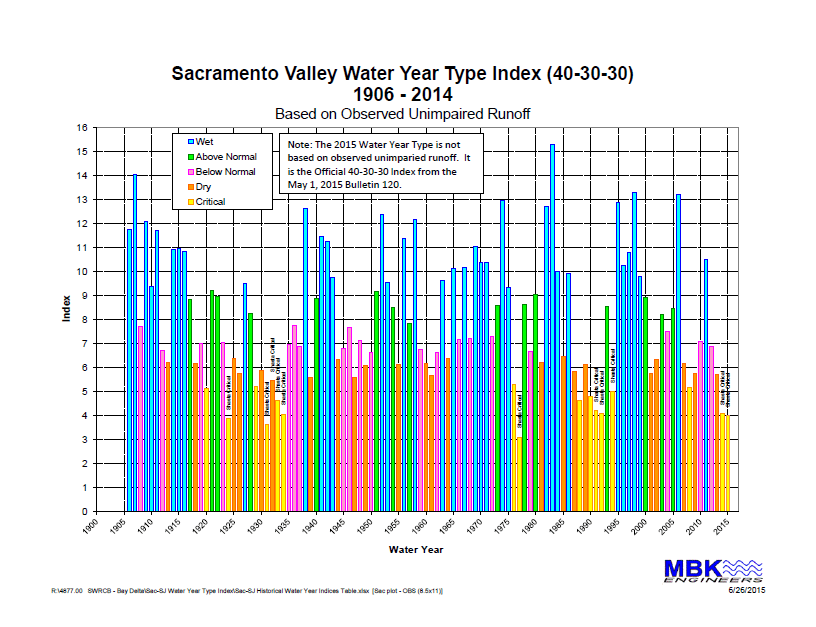 In the context of the past four dry years, Sacramento Valley water resources managers have done an amazing job of stretching available supplies for multiple beneficial purposes—the cities and rural communities, farms, fish, birds and recreation. These beneficial uses all suffered in various ways; yet, through creative water management and a water rights system that works, water has been stretched to serve all of these multiple purposes throughout the Valley. Now, with the summer irrigation season coming to a close, the water resources managers are working closely with refuge managers and other bird and waterfowl organizations to enhance habitat for birds with a variety of actions that will provide benefits whether or not there will be any precipitation this fall.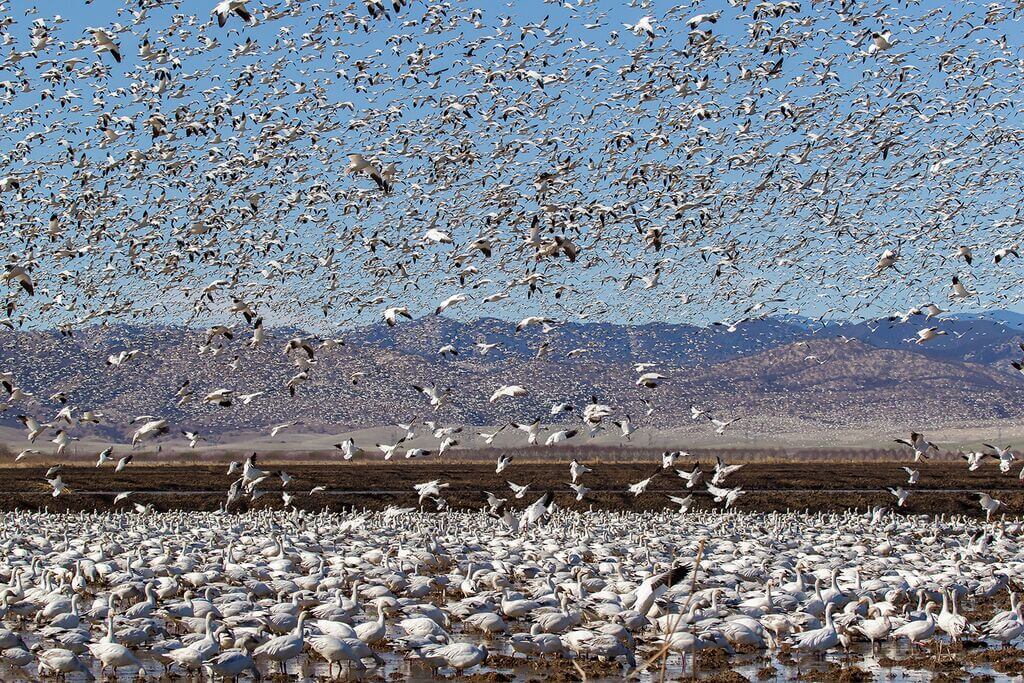 On the other extreme, the water resources managers also need to be prepared for a wet year. The Sacramento Valley has faced devastating floods at least once a decade for the past century. In response to this flooding, the people in California have developed a complex system of bypasses, reservoirs (i.e., Shasta, Folsom, Oroville, Black Butte and New Bullards Bar), levees and other measures to protect people and property. In the Sacramento Valley, there continues to be significant work underway to implement the Central Valley Flood Protection Plan, with the assistance of Propositions 84, 1E and 1. See Central Valley Flood Management Planning Program.