By Matt Johnson, Senior Environmental Scientist for the California Department of Fish and Wildlife
Climate change including multi-year droughts, extreme flooding, and extreme weather swings negatively impact California.  Aridification of our ecosystem, and multi-year droughts are damaging to cold-water-dependent species such as Chinook salmon.  Such is the case with the current drought we are experiencing, which has exacerbated the stressors impacting the Sacramento River's threatened spring-run Chinook salmon and endangered winter-run Chinook salmon. These stressors include the inability to maintain suitable water temperatures, increased predation, and diminished habitat quantity and quality.  Coupled with drought impacts in freshwater is the recently discovered thiamine deficiency in adult Chinook returning from the ocean which impacts the health of their offspring.  The current drought situation is brought into clear focus when lake levels in Shasta Reservoir are considered.  Sufficient cold-water pool storage in Shasta Reservoir is critical for maintaining suitable water temperatures in the Sacramento River downstream of Shasta Dam for all life stages of Chinook salmon. A dearth of precipitation the last two rainy seasons has led to critically low storage in Shasta Reservoir: a precarious situation for managing water temperatures downstream in the Sacramento River.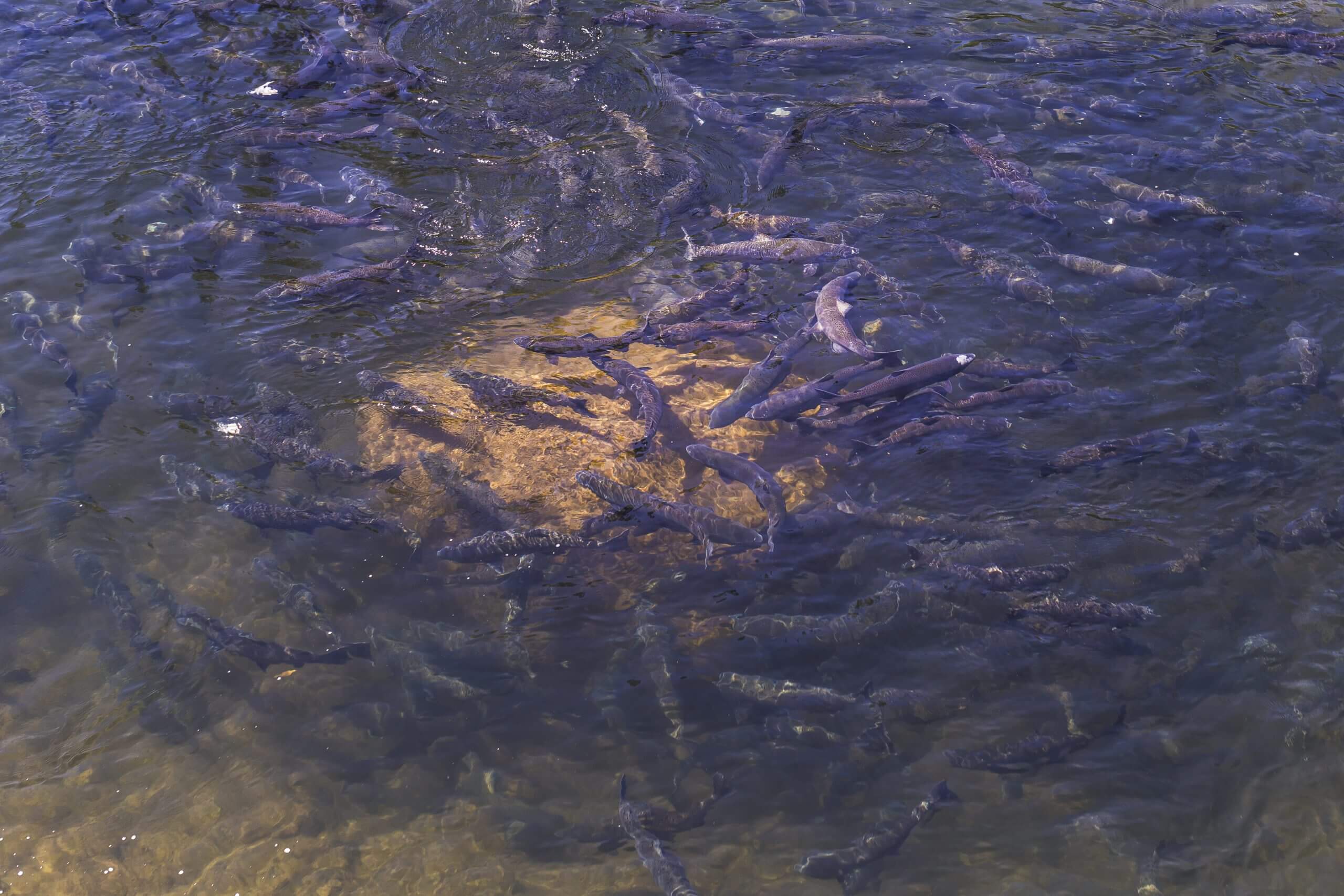 In response to these drought impacts, the California Department of Fish and Wildlife (CDFW) has partnered with state and federal agencies, tribal governments, and private entities to implement experimental programs during the hot, dry summer months to relocate or return listed Chinook salmon to their historic tributary habitat above the Sacramento Valley floor in elevation and/or above natural or man-made barriers.  By expanding and diversifying the habitat areas available for spawning adults, eggs and fry, the hope is that this will decrease the likelihood of a single catastrophic event jeopardizing the species existence.  This year, CDFW prioritized taking action and attempting new strategies in an all-out effort to enhance the likelihood of survival for winter and spring-run Chinook salmon adults returning to the Sacramento River in 2022.  The following are the pilot programs that were implemented to benefit salmon this year.
Relocating winter-run Chinook salmon eggs to the McCloud River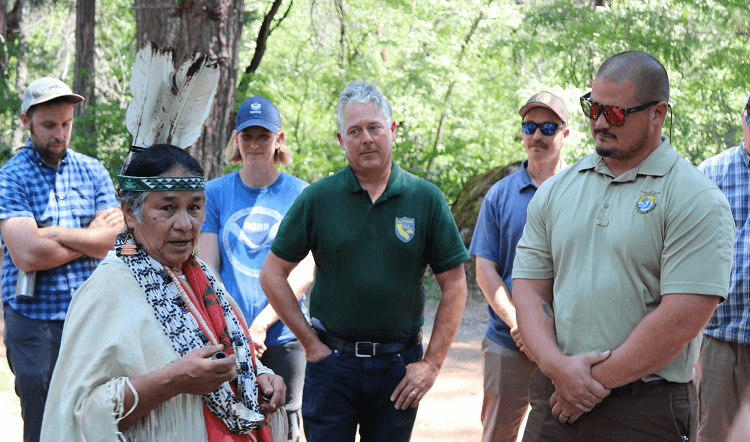 This pilot program returned two batches of fertilized winter-run Chinook salmon eggs to historic spawning habitat in the McCloud River upstream of Shasta Dam.  In July and again in August, 20,000 eggs were transferred to incubators along the banks of the McCloud River.  The hatched eggs were then released into the river as fry to travel approximately 20 miles downstream to be collected in rotary screw traps so they could be released downstream of Shasta and Keswick Dams to continue migrating out to the Pacific Ocean.  This program was made possible through a partnership of the Winnemem Wintu Tribe, CDFW, National Oceanic and Atmospheric Administration (NOAA) Fisheries and the U.S. Fish and Wildlife Service (FWS).
Transport of Adult Winter-run Chinook salmon to North Fork Battle Creek
This spring, CDFW and the FWS, working with Pacific Gas and Electric (PG&E), returned 28 adult winter-run Chinook salmon to their native habitat above Eagle Canyon Dam on North Fork Battle Creek for the first time in more than 110 years.  These fish were trapped at Keswick Dam as part of Livingston Stone National Fish Hatchery's winter-run Chinook brood-stock collection program.  To offset the risk of running out of cold water in the mainstem Sacramento River this summer brood-stock collection at Keswick was maximized to increase hatchery production.  Enough adult winter-run Chinook salmon were trapped to meet hatchery production goals and provide individuals for translocation to their historic cold-water habitat in North Fork Battle Creek.  This effort relocated fish to the cooler upstream waters with the hope of enhancing their survival.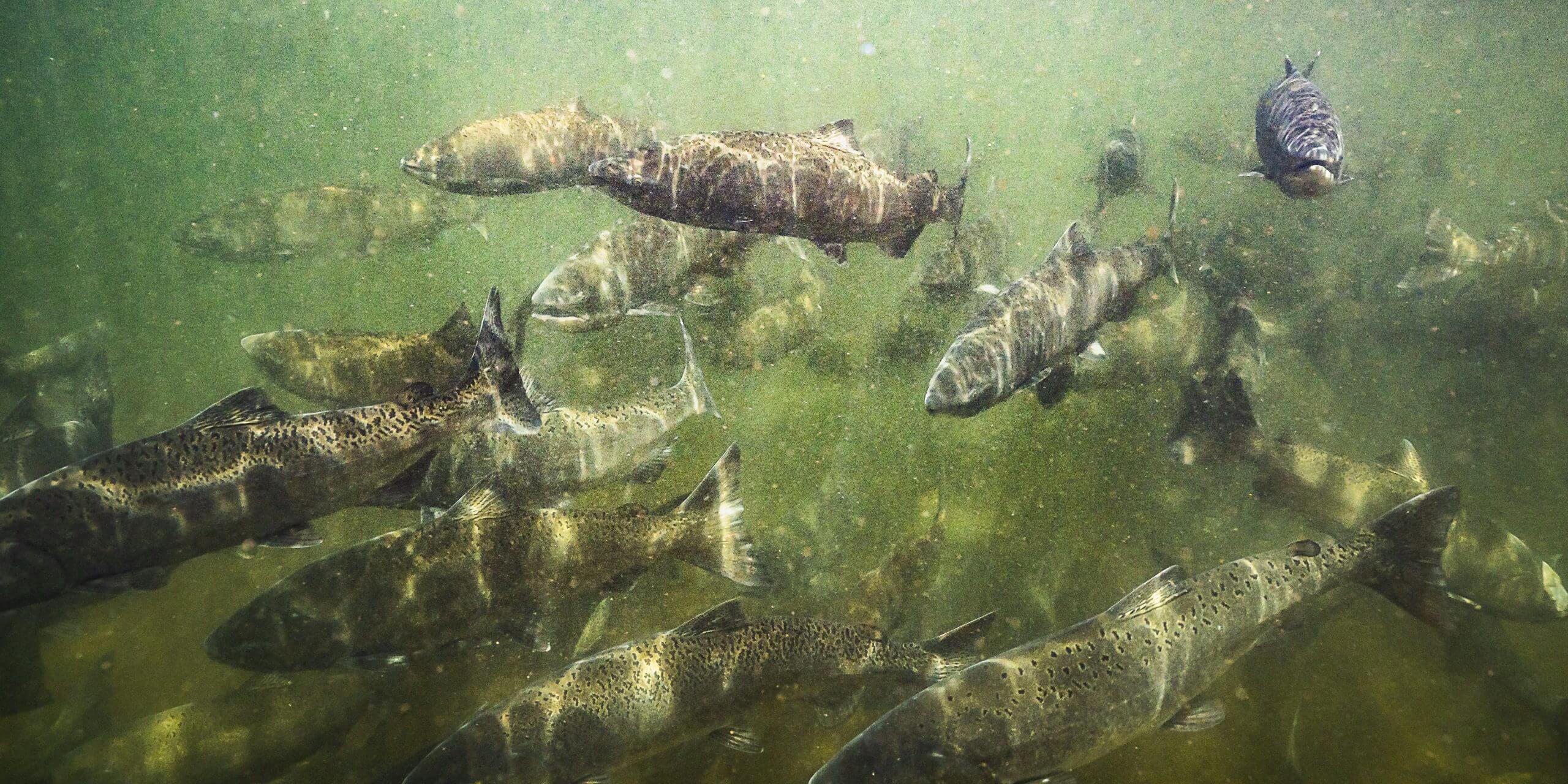 Transport of Adult Spring-run Chinook salmon to Upper Clear Creek
In addition to winter-run Chinook salmon, spring-run Chinook salmon are regularly trapped at Keswick. Adult fish are held at the hatchery until a rapid genetic assessment is used to confirm the race of each fish.  Typically, fish determined to be spring-run Chinook salmon are trucked back to the Sacramento River and released at Caldwell Park. Given the uncertainty over the ability to maintain suitable water temperatures in the Sacramento River when spring-run Chinook salmon would begin spawning in late September the decision was made to translocate the fish to Clear Creek. CDFW and FWS relocated 377 threatened adult spring-run Chinook salmon to the upper reaches of Clear Creek this year to get them to cooler water and increased chances of egg survival.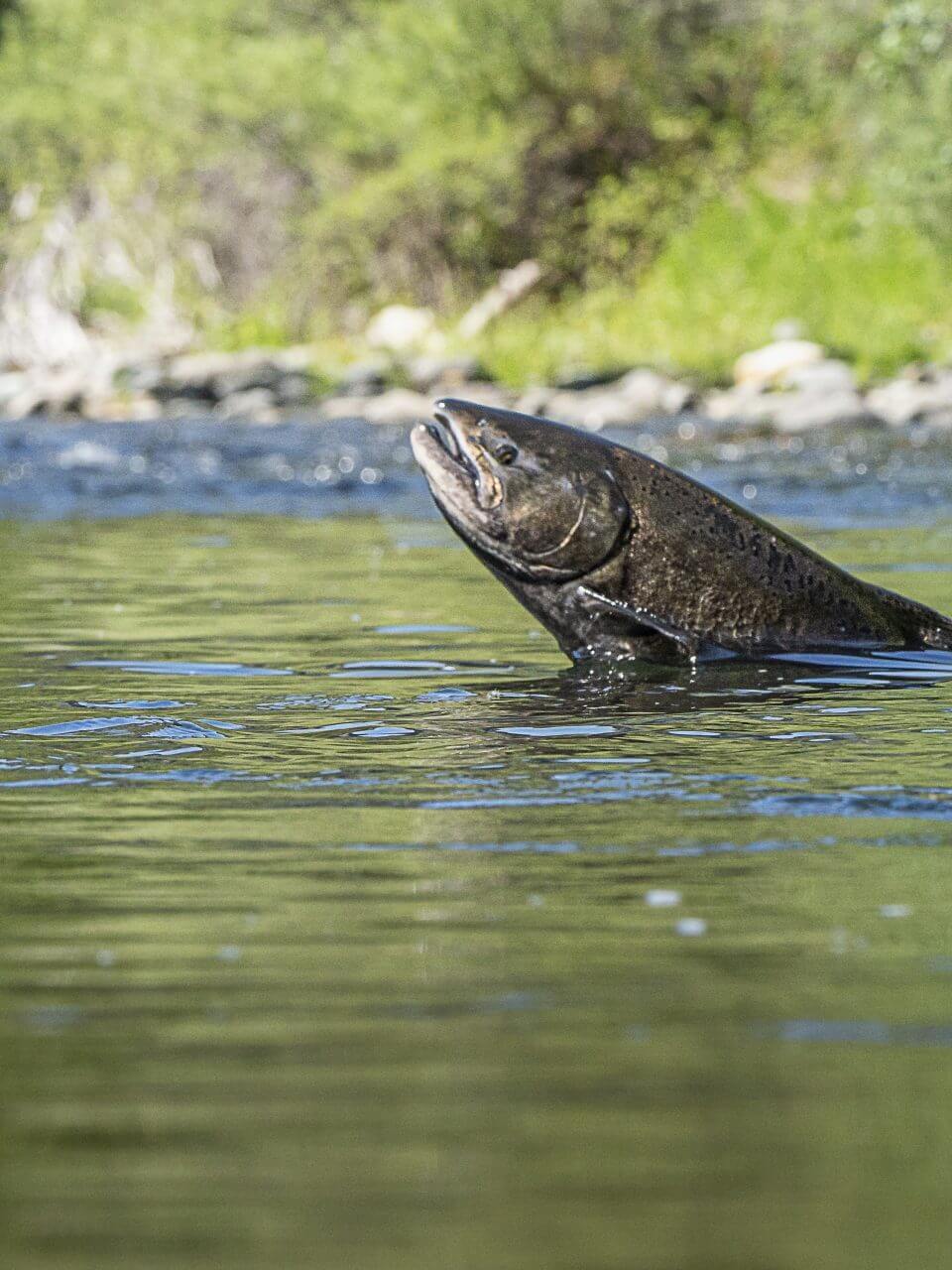 CDFW recognizes the tremendous strain the current drought has had on those dependent on Sacramento River water supplies and the sacrifices made this year by water users in the Sacramento Valley.  We recognize that if we are to protect spring and winter-run Chinook salmon from extinction in drought years we cannot rely on Shasta Reservoir waters alone. We must rapidly transition to a comprehensive effort to return fish to their historic habitat.  This is the only way to minimize risk and promote species resilience in a warming climate.  This year proved that CDFW and its partners are committed to implementing projects and programs that are new and unproven to help us meet the challenge of climate change head-on.