By Denise Carter and Daurice Kalfsbeek Smith
Board of Supervisors, Colusa County
As Supervisors in Colusa County, we encourage you to watch a short five-minute film on the devastating impacts we have seen this year in Colusa County as a result of the drought. The film can be watched here.
As the film suggests, we call on state and federal policy makers to make sure our communities never suffer like this again. We need more balanced policies on water that will prioritize water for farms, the people in our small disadvantaged communities, and the fish and wildlife that rely upon our farms and refuges for their food and safe haven.
To paint a picture of this year, 600 square miles of farmland was fallow this year on the west-side of the Sacramento Valley, which is more than 370,000 acres of farmland, nearly 80% of the total farmland in this service area. Colusa County, which is known for its amazing rice production and the environmental benefits it provides, had almost no rice planted this year as seen by the blue squares in the map below.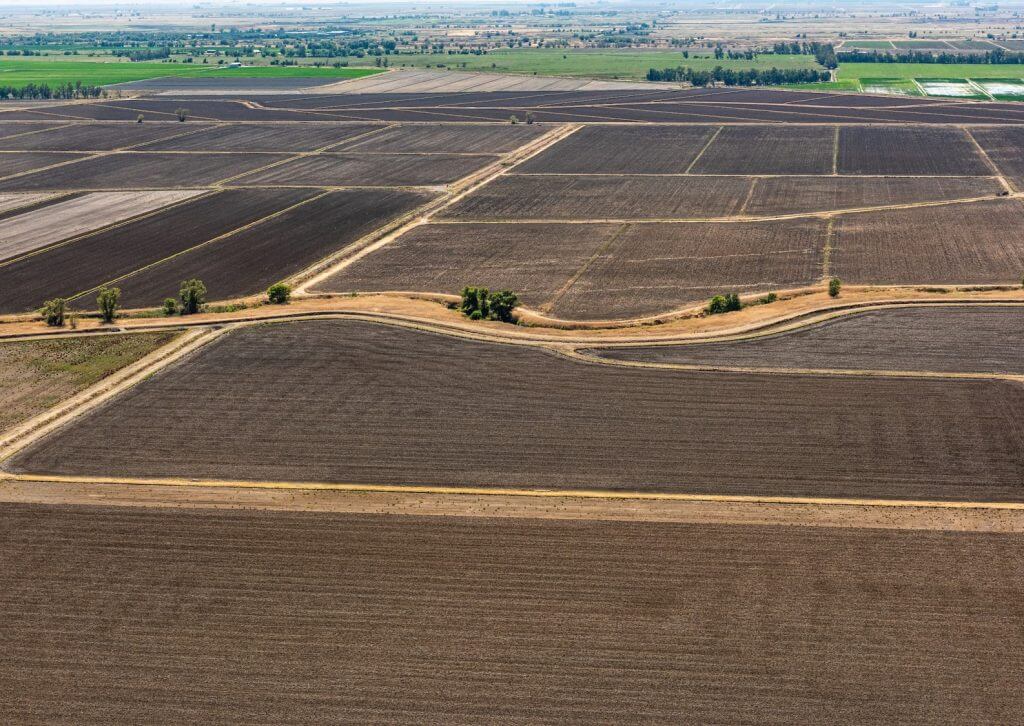 The 2020 and 2021 water years left California, and especially California agriculture, damaged and vulnerable." A report by Daniel A. Sumner and William A. Matthews from the Department of Agricultural and Resource Economics at the University of California, Davis estimates that in the Sacramento Valley there will be:
14,300 jobs lost;
$1.3 billion in lost economic value added;
$732 million in lost labor income; and
Supply chains are devastated.
In small rural communities, these are large and significant numbers that dramatically affect people and every aspect of our daily lives.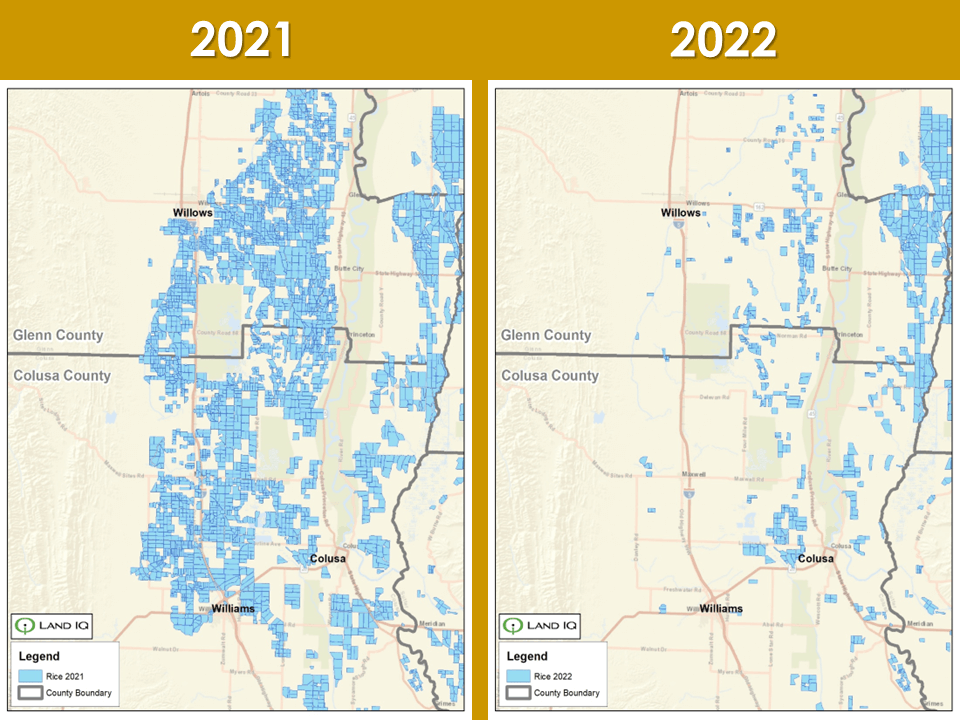 With the unprecedented dry year in the Sacramento River watershed, we need a more balanced approach for water policy. Please join us in seeking a more balanced water policy that will benefit Colusa County and the Sacramento Valley. Water and the people it support are vital to our communities and farming, which supports the essential economy and the environment in the Sacramento Valley.