By Bryce Lundberg and Don Bransford, NCWA Board of Directors
Governor Newsom signed a bill providing a new $75M drought relief grant program designed to help small businesses that support production agriculture. This includes dryers, mills, suppliers, service providers, aircraft, and trucking that supports agriculture, as well as small or socially disadvantaged farmers with 100 or fewer employees.
We applaud this new program! With the unprecedented and devastating dry year in the Sacramento River watershed, we welcome this program and it should be very helpful to the small businesses throughout our region who are vital to our communities, farming, and the environment.
In the Sacramento Valley, more than 600 square miles of agricultural lands were left fallow (370,000 acres) on the west-side this year due to lack of water deliveries. This had a serious impact on the economy in the region (See Daniel Sumner et al., Continued Drought in 2022 Ravages California's Sacramento Valley Economy); rural disadvantaged communities are suffering economic dislocation and drinking water wells are going dry; and there are significant impacts on the amazing and diverse landscape that supports more than 225 species including numerous birds on the world-renowned Pacific Flyway, many of the state and federally listed species including the Giant Garter Snake (GGS), and habitat such as oak woodlands.
For some visual context, as the map shows below, there is very little rice production in Glenn and Colusa counties, with Shasta, Tehama, Yolo and Sutter Counties also facing significant impacts from fallowing and the lack of water.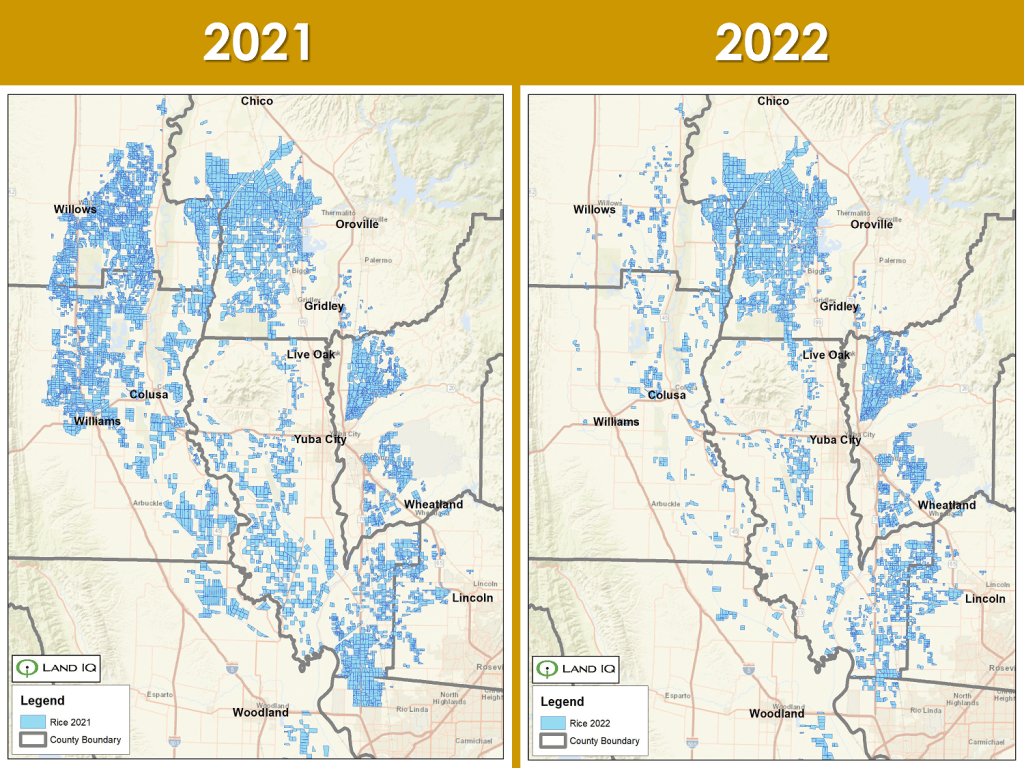 The new state program is based on the amount of loss in gross revenue or gross profit in 2022 compared to the last normal year of planting in 2019 of at least 30 percent, qualified business would be able to receive grants of $60,000 – $100,000 to offset losses related to the drought.
We are very appreciative of the Administration and Legislature's willingness to extend drought relief to the businesses that support our farms, and we especially acknowledge Secretary of Agriculture Karen Ross, who has been in the Sacramento Valley several times this year and she heard about the impacts directly from local businesses that are key to our communities, as well as from leading biologists and conservationists describing the environmental impacts due to drought.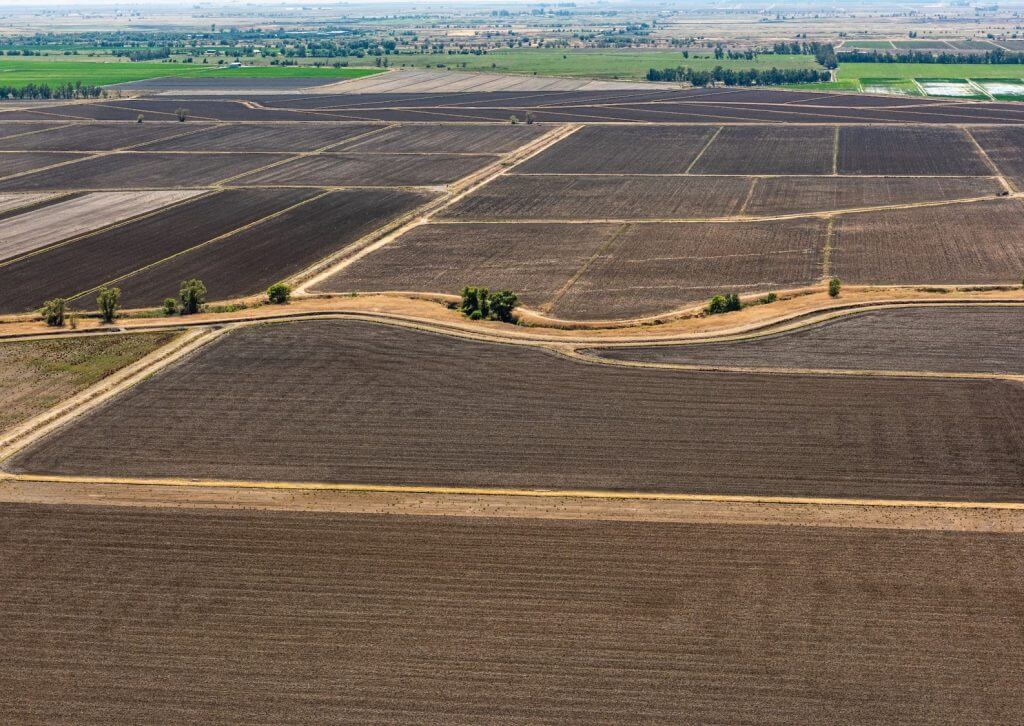 More information will be forthcoming from the California Rice Commission, California Warehouse Association, California Agricultural Aircraft Association, California Tomato Growers, Ag Council of California Western Plant Health Association, and NCWA as this program is unveiled to benefit our communities.
If you have any questions about this program, please let us know at info@norcalwater.org.