The Northern California Water Association Board of Directors this year during our annual meeting honored Senator Jim Nielsen for his many years of service to Northern California.
"I was there at the beginning of NCWA…" Senator Jim Nielsen reflecting on NCWA's establishment and value to California at the NCWA 30th Anniversary.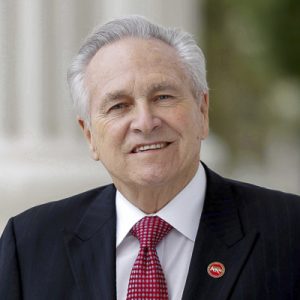 Senator Nielsen has carried many titles in his life: Senate Republican Leader; Senator; Assemblymember; Agricultural Labor Relations Board Member; Board of Prison Terms Member; Youthful Offender Parole Board Member; Little Hoover Commissioner; Rancher; Husband; Father; and Grandfather. He says the most cherished is Grandfather, a title he looks forward to spending more time on as he ends his almost 40 years of service to the people of California.  A brief overview of his service below:
1970s: Chair, Yolo County Republican Central Committee
1983-1987: Minority Leader, California State Senate
1991-1992: Member, Agricultural Labor Relations Board
1992-1993: Member, Board of Prison Terms
1993-2000: Chair, Board of Prison Terms
2000-2008: Member, Youthful Offender Parole Board
2013-Current: Senator, 1/1/2008, Senate District 4 special election after Sen. Doug LaMalfa resigned after election to Congressional District 1
2019-Current: Commissioner Little Hoover Commission
As the water managers in the region pursue Ridgetop to River Mouth management with a landscape scale approach to water, wildlife, and forestry management, it is important to acknowledge that Senator Nielsen has been leading the charge on those efforts for decades. Senator Nielsen has and will always be a tireless advocate for the Sacramento Valley when it comes to protecting and strengthening our water supplies. Most visibly, in Proposition 1 in 2014, Senator Nielsen was the leader to advance language in securing water supplies and water storage funding ($2.7b). This effort, for the first time in 30 years, provided funding for new water storage that will benefit the Sacramento Valley with Sites Reservoir increasing the supply of water available to our farms, for fish and wildlife, and for our homes.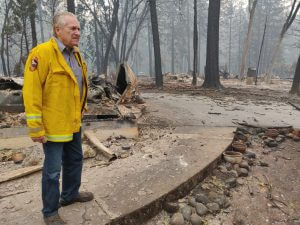 Additionally, when wildfire threatened lives and property, Senator Nielsen led the charge for the North State during its recovery from a series of deadly and catastrophic wildfires, including the Camp Fire, the deadliest and most destructive fire in state history. In the aftermath of the Oroville Spillway failure, he created the Oroville Dam Citizens Advisory Commission, a public forum to discuss matters relating to the Oroville Dam and the continued operations of the State Water Project. He advocated at the many community meetings on recovery, advocated in the Senate, advocated with the Governor, and advocated in Washington D.C. for rebuilding and funds to repair the Oroville Spillway.
Nicole Montna-Van Vleck: "Senator Jim Nielsen is the most tireless advocate for farmers and ranchers that there is in the Legislature…we are going to miss him so much. All the good work he does on behalf of all of us, it will be a new chapter when he leaves." 
Senator Nielsen's passion for the constituents of the Sacramento Valley is ever present in the public service he worked so hard on throughout his career. Thank you, Senator, we will forever be benefited by your work.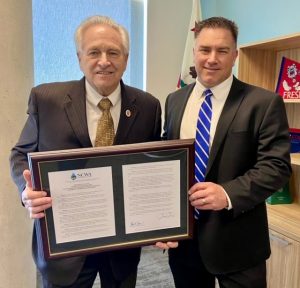 See Senator Nielsen's tribute here.
Click below for more details.