By Andy Fecko, General Manager Placer County Water Agency
I often tell people in Placer County that the Sacramento Valley is a national leader in delivering high quality water to farms, wildlife refuges, and all of our residents in a sustainable way.  But what does this really mean in practice?  I was recently asked to author an article for the American Water Resources Association's IMPACT magazine to give an example to our ridgetop to river mouth "Supershed" approach.  I am sharing the article with you today, which discusses why it is so important to our collective future to make sure we take a broad view of water and natural resource management in our respective watersheds.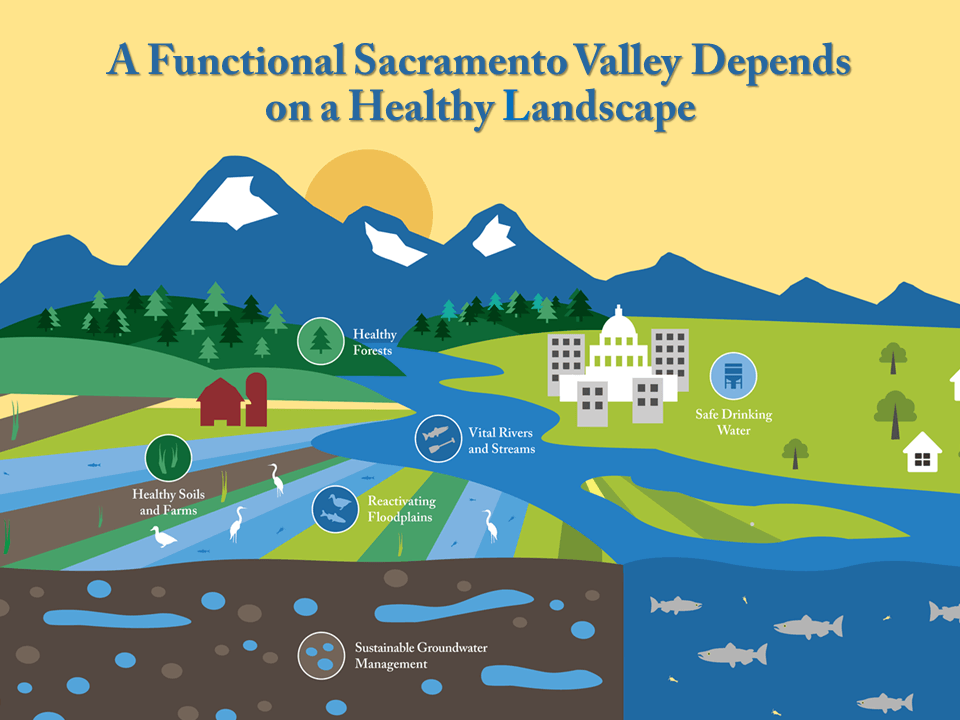 Our Sacramento Valley rivers are dynamic and diverse, but they share a common feature:  they begin as rain and snow in our forested watersheds and sustain people, farms and wildlife on their way to the ocean.  As California developed and grew, we interrupted this cycle because we did not have a good knowledge of our natural systems.  Today, water and natural resource managers throughout the Sacramento Valley are all working together to do things better by integrating our natural systems and charting a sustainable course for the future.  I hope you enjoy the article and find the IMPACT magazine informative. I would welcome any thoughts and ideas you would like to share.
Jan/Feb edition of IMPACT Magazine from the American Water Resources Association.