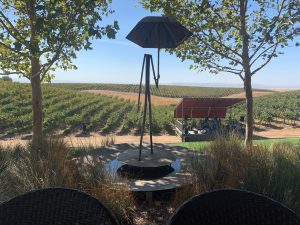 By Fritz Durst and Bryce Lundberg
Every year we gather in the Dunnigan Hills with our friends and colleagues to celebrate the success we have enjoyed in the Sacramento Valley with regards to fish, fowl, farms and communities. This year has been a very difficult struggle for most of us, but we feel we have avoided a train wreck – given the low precipitation the past several years. At this time last year, collaborative efforts began to evaluate our water resources and to work together to use water as wisely as possible for people and the environment.
Recent information from state and federal fisheries agencies about salmon success this past year is an example of how these efforts seem to be paying off. More than 15,000 adult spring-run salmon returned to Butte Creek this year. In addition, this fall more than 386,000 juvenile winter-run have already passed Red Bluff on the Sacramento River on their outmigration to the ocean. We are now seeing a strong fall-run return to Battle Creek. Similarly, we are working together to provide water for birds along the Pacific Flyway. With bird organizations helping to secure funding for pumping groundwater (where available), needed habitat for waterfowl and shorebirds is being provided this fall and winter. Water transfers provided flexibility and enabled growers without a source of water to keep their perennial crops alive. In sum, we want to celebrate the North State with a toast and good cheer because we are part of the solution for California rather than the problem.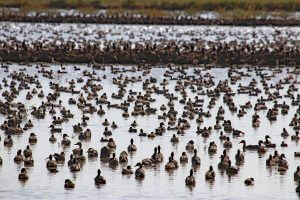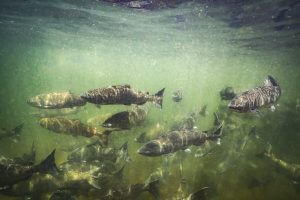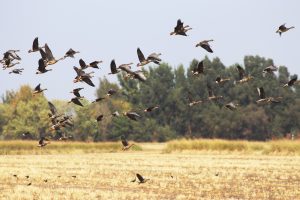 We know the challenges ahead if next year remains dry. Efforts are already underway to evaluate different scenarios, establish priorities, refine models and work together from ridgetop to river mouth to serve water for multi-benefits. Our gathering this week, in addition to honoring the amazing people we work with, will also set the stage for working together next year. We are committed to keeping our lines of communication open with anyone who seeks solutions and think about objective alternatives to our huge challenge.
We truly enjoy our annual gathering on Thursday evening, where we thank all the people who are about "The Fix verses The Fight," and those who worked hand-in-hand to keep our environment and economy resilient. We look forward to seeing you.
Cheers!