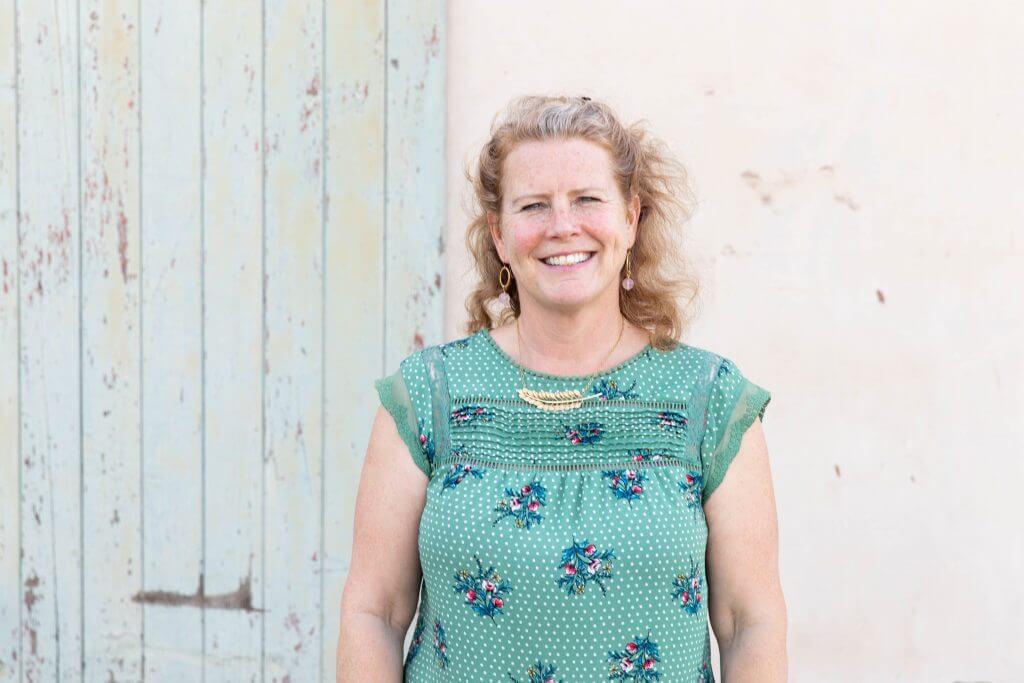 Much like a pinball, he was seemingly in constant motion whizzing from one side to the other. But, instead operating inside an arcade game, George Kimball was bouncing across Northern California delivering some of the best fruits, vegetables, eggs and meats Yolo County farmers had to offer. Perched in an old Dodge truck, he traveled to food co-ops, restaurants and grocers from Sacramento to Arcata.
George was a farmer himself, but it was just the way it was done back then. In the 1970s, the small farming community was truly a community, and they all banded together to help ensure Yolo-grown products made it into the hands of their valued customers. It left a lasting impression on George's daughter, Mary.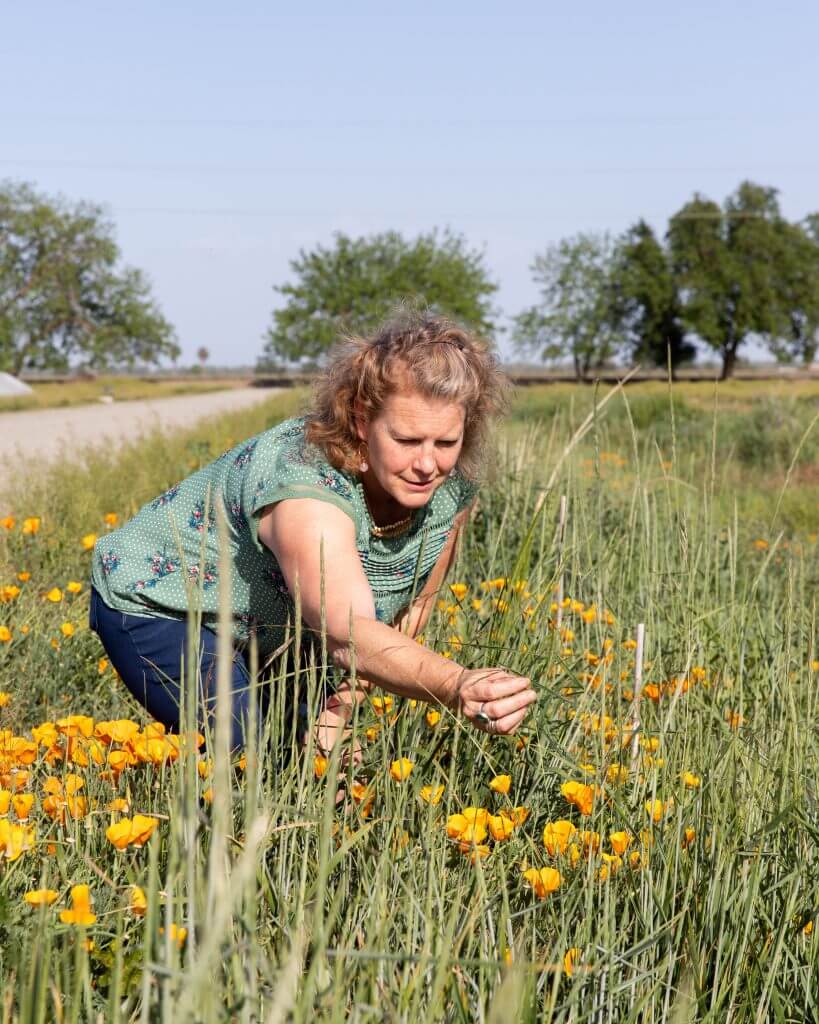 "From a very young age I learned how all the pieces of the puzzle fit. I could see how all the farmers were able to come together to promote their products, to fix a problem or lend a hand when needed," says Mary Kimball. "Some farmers were good at marketing, my dad was good at driving and mechanics, and others really understood soils, and so on. It was about what was good for the whole team. We relied on each other to survive."
Like most children in Yolo County at the time, Mary was put to work on the family farm. Whether cleaning out chicken coops and pig pens or growing and cutting flowers for market, she had a task nearly every single day. While she may not have enjoyed most of it at the time, it would pay off years later.
After a brief stint on the east coast with a chemical company, Mary returned home to Woodland to assume a position with the Yolo County Resource Conservation District. Her task was to work with farmers to create more native plant hedgerows in the area. It didn't take long for Mary to realize the program could grow to become so much more.
In 1998, Mary helped create the non-profit organization Center for Land-Based Learning, with its primary focus being to educate young people (in this case, high school students) about sustainable agriculture and natural resource conservation through hands-on programming. The flagship program that Mary took over and expanded was called the FARMS Leadership Program, but soon grew the organization to include the Student and Landowner Education and Watershed Stewardship program or SLEWS.
She solicited farmers about the possibilities of bringing high school students to their properties to actually assist with volunteer restoration projects. While the farmers were interested, they also were concerned about liability and planting success rate. Luckily, the SLEWS model that was created eased both of these concerns, and in fact the plants that were installed by the students, with mentor support and oversight, actually performed better than those installed by labor crews. Mary could empathize with farmers while also envisioning how students could help. The conservation community, who had experience in planting and management, was the missing piece, and together, Mary now had a perfect formula.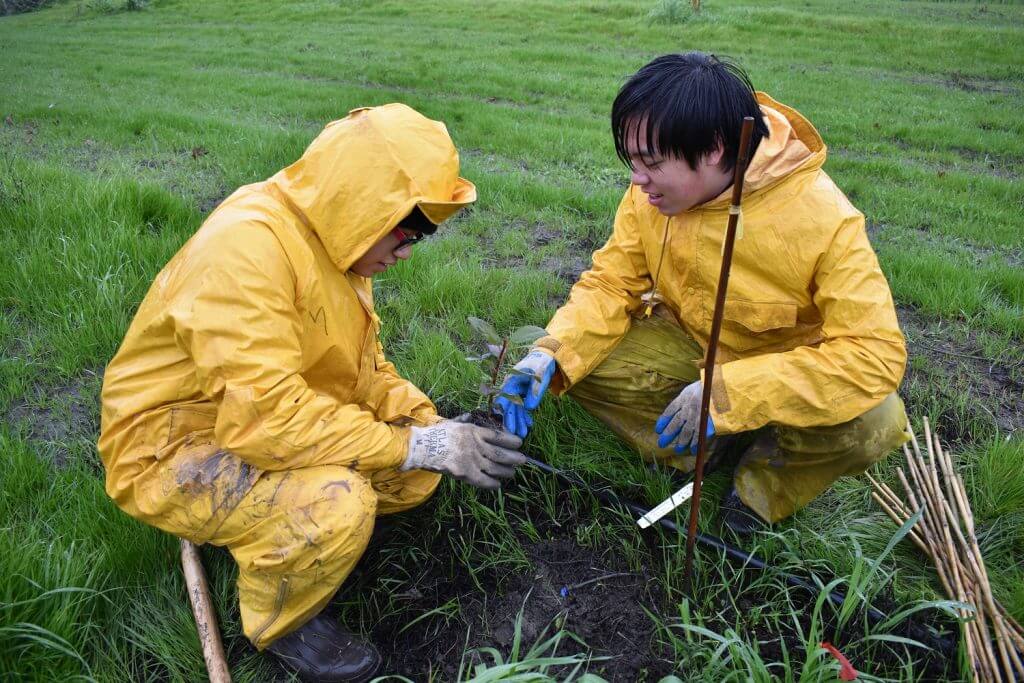 In the two decades since the SLEWS program began, high school students, farmers and conservation volunteers have planted 142 miles of riparian hedgerow habitat. That is the equivalent of driving from Sacramento to Reno. From the moment you left downtown until you pulled into the Biggest Little City in the World, accompanying you along the way would be a seemingly infinite line of native trees, grasses, shrubs, and flowering forbs all in a single row. Beyond hedgerows, they have installed buffer strips, plantings around tailwater ponds and riparian areas, erosion control projects, hundreds of thousands of feet of drip irrigation line and hundreds of bird nesting boxes.
Mary knows you don't get there without collaborative effort from farms, students and the conservation community.
"This is a program that can literally change a student's life, giving them opportunities in farming and conservation they likely had never known existed," says Kimball. "In addition, farmers get to see their land and resources used in a way that benefits their lands and native wildlife. It's a win-win."
These hedgerows, while slightly different depending on each project, can be used as wind breaks for dust control measures, create pollinator and wildlife habitat, assist in groundwater recharge and carbon sequestration. All of which are vital aspects to creating a healthy environment. Kimball believes because of its fairly flexible nature, the possibilities for SLEWS projects is nearly infinite.
"There's no shortage of opportunities, we need more biodiversity and we need more of our lands to become resilient to an ever-changing landscape."
SLEWS operates in 15 counties and Kimball hopes to see the program expand beyond the California border. With a proven model in place, she believes the hurdles that existed in the late 1990's can be overcome in any part of the country.
"I never would have imagined when we started that we would have the success we have had. It is truly a testament to the hard work, trust and collaboration of so many in the farming, education and conservation sectors."
Mary still leads the Center for Land-Based Learning as the CEO, and also sits on the Yolo County Flood Control and Water Conservation District board. It is in these roles she sees the importance of pairing solid programs with a collective mission to solve wildlife and environmental problems facing the county and beyond.
From the young girl who saw her father play a key role in the success of elevating Yolo County's farmers, it is almost harder to believe that she wouldn't have achieved what she had set out to do. Especially seeing as collaboration was the key to it all.
Listen to the podcast below.
Click below for more details.