The Northern California Water Association (NCWA) and water leaders in Northern California have appreciated the opportunity to engage with the Newsom Administration and our many partners to help develop and then implement "a water resilience portfolio that meets the needs of California's communities, economy, and environment through the 21st century."
Building on the Governor's call to "embrace innovation and new technologies," there are opportunities for increased use of recycled water as sources of long-term reliable water supplies to increase drought resiliency throughout California. By safely and efficiently reusing water for potable and non-potable purposes, many areas of the state are able to increase drought resiliency and reduce existing and future reliance on environmentally-stressed imported water sources, which will benefit the entire state.
In this blog series presenting our ideas on a water resilience portfolio, we have focused on actions that we will take in the Sacramento River Basin that also have broad benefits throughout the state. In this blog, we express the importance of water recycling to the State of California, even though recycling is not a major element of the current portfolio in the Sacramento River Basin. We laud the many water suppliers throughout California that have advanced water recycling and highly recommend the recent California WateReuse Action Plan and encourage these actions as part of the water resilience portfolio.
For more details, please click on the document below.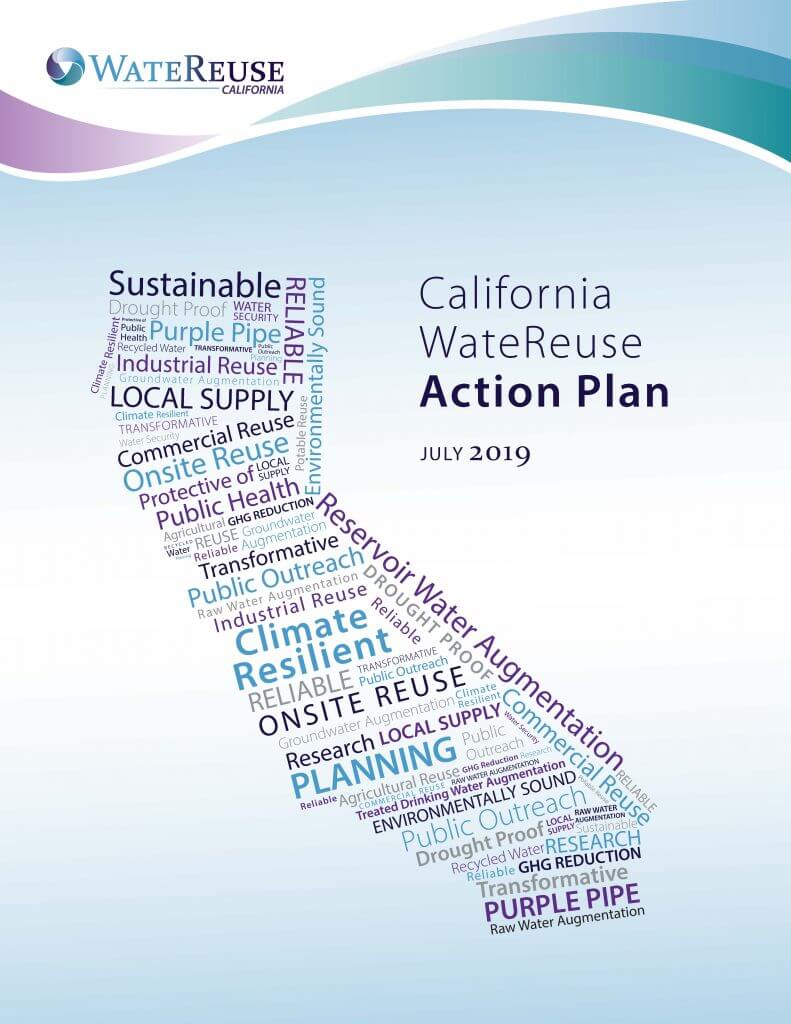 More information is available at the WateReuse Association.
Our blog on water recycling is part of a series that presents our ideas on the critical elements for a water resilience portfolio from a Sacramento River Basin perspective. Through this series, we are seeking your thoughts and ideas (see below) that will help the Sacramento River Basin provide meaningful contributions to the water resilience portfolio and the actions that will help advance a 21st Century water management system for California. We use the principles in the Governor's Executive Order as the starting point for our discussions and offer these ideas as a roadmap for resilience we believe will add value to California's water management system. We welcome additional ideas and thoughts to make these contributions more effective. Please provide any thoughts or ideas to info@norcalwater.org.