As part of a concerted and ongoing effort to assure reliable and affordable water supplies for the National Wildlife Refuges in the Sacramento Valley and to provide water for multiple benefits, the Bureau of Reclamation (Reclamation) and Reclamation District 1004 (RD 1004) have developed and then last winter implemented a creative new pilot program to deliver water at an important time to Sutter National Wildlife Refuge (Sutter NWR) on the east side of the Sacramento Valley.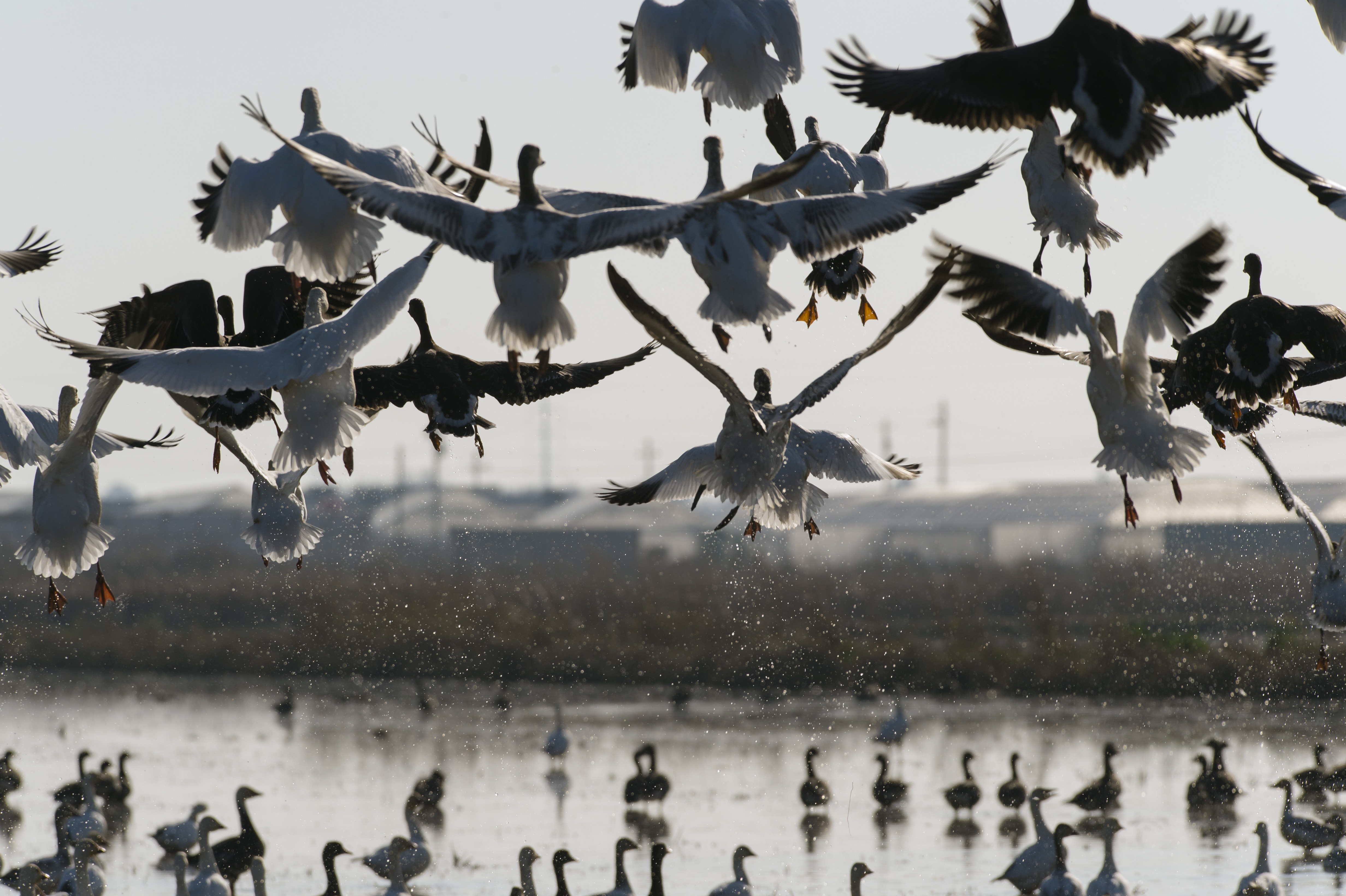 The goal for the "Sutter National Wildlife Refuge Reclamation District No. 1004 Refuge Level 2 Water Conveyance Pilot Project" (Pilot Project) is to deliver much-needed water supplies to the Sutter NWR and to secure long-term adequate and reliable water conveyance as part of the important provisions to help the Pacific Flyway under the Central Valley Project Improvement Act. This builds upon the various programs throughout the Sacramento Valley where water suppliers are delivering water to the National Wildlife Refuges, Gray Lodge Wildlife Area, many other state and locally managed wetlands, and the ricelands that together serve as both the food and habitat for birds and many other species along the Pacific Flyway.
Sutter NWR is located in the Sutter Bypass, southwest of Yuba City.  Reclamation has been unable to obtain a water conveyance route with sufficient conveyance capacity to meet the Sutter NWR's annual scheduled water needs for habitat development and maintenance.  Under the Pilot Project, up to 12,000 acre-feet of Central Valley Project water is diverted from the Sacramento River by RD 1004 (a Sacramento River Settlement Contractor) at their Princeton Pumping Plant, conveyed through approximately 15 miles of RD 1004's system and discharged into Butte Creek.  At that point, the water travels approximately 27 miles through Butte Creek, Butte Slough and the East Borrow Ditch where it then is diverted onto the Sutter NWR.  Last winter, RD 1004 and Reclamation were able to successfully deliver water to the refuge.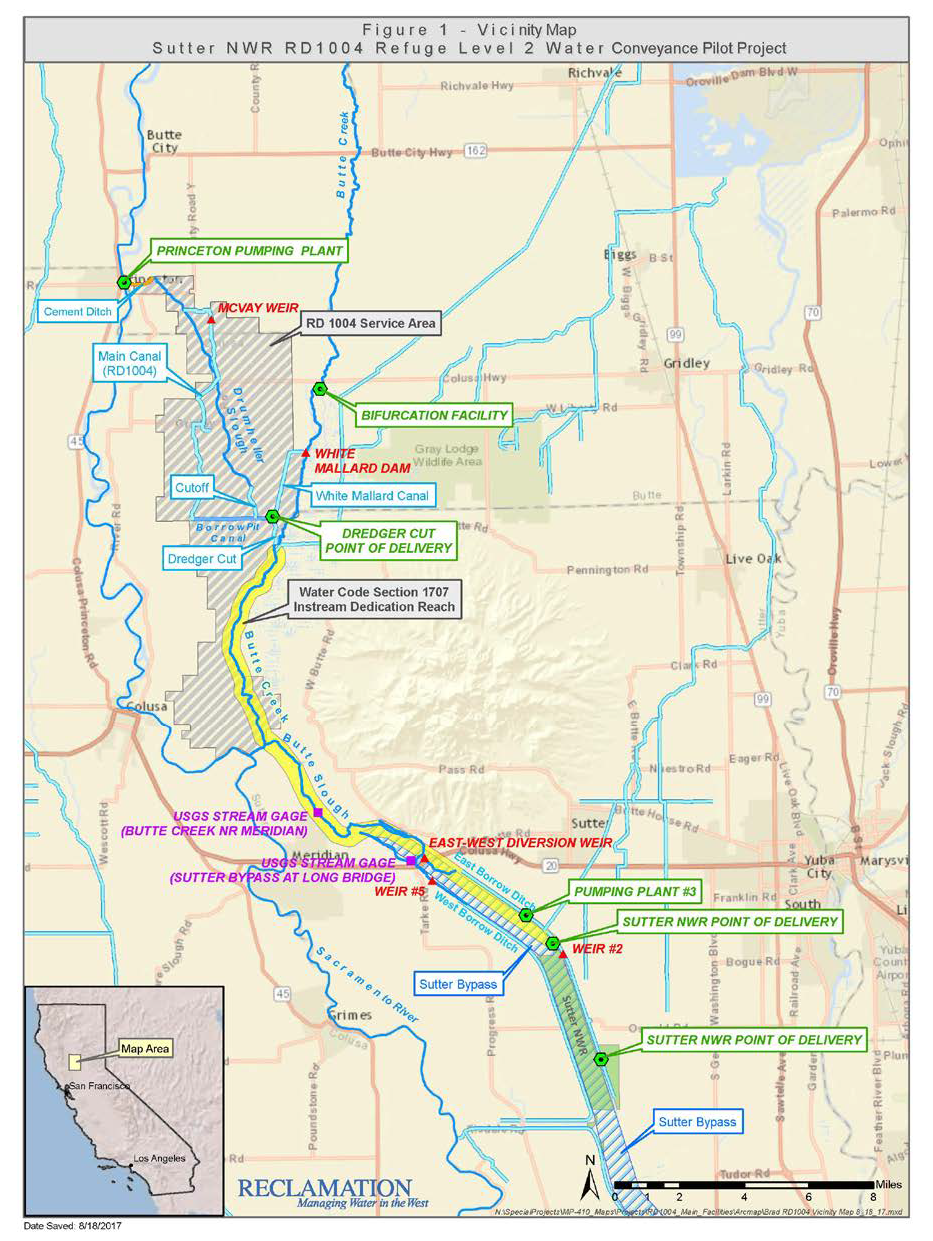 The Pilot Project covers two water years, with the conveyance period occurring from September through January.  The second year of the Pilot Project will begin this fall.  Both a streamflow Monitoring Plan and a Water Quality Monitoring Plan were developed for the Pilot Project.  At the end of this second year of the Pilot Project, Reclamation expects to have sufficient data to determine if this conveyance alternative would be an efficient and reliable method for long-term conveyance of CVPIA refuge water supplies to Sutter NWR.
For more information on this project, visit https://www.usbr.gov/mp/nepa/nepa_project_details.php?Project_ID=30122