If you have traveled I-5 between Woodland and the Sacramento River or I-80 between West Sacramento and Davis in the last week, you have witnessed something not seen in over a decade: an "inland sea" of water where seasonal wetlands and riparian vegetation usually dominate the winter landscape. As this California Office of Emergency Services (Cal OES) blog points out this was a common site before flood control projects were built.
"In order to control these storm flows, the Sacramento River Flood Control Project was created. And in 1916, the city built the Sacramento Weir to protect itself from excessive flood stages. In the following decades, the state added 5 more weirs upstream.
The Sacramento Weir is the only weir that is manually operated, all others overflow by gravity on their own. It consists of 48 wooden gates that divert Sacramento and American River floodwaters to the west down the mile-long Sacramento Bypass to the Yolo Bypass."
Here is a video posted by DWR as they opened the Sacramento Weir on January 12, 2017.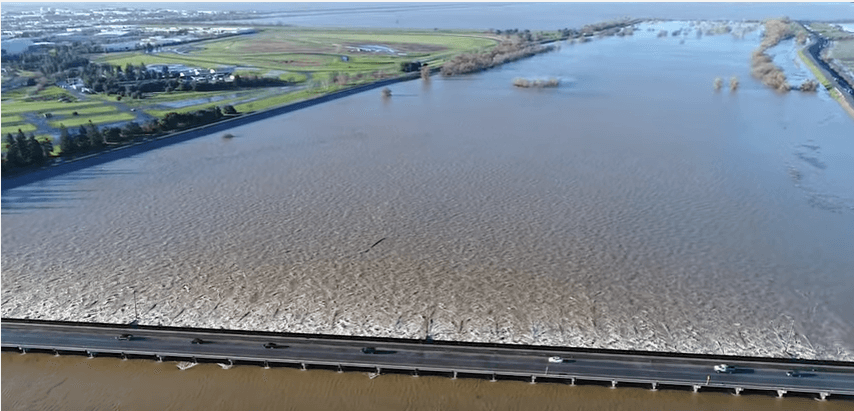 There are currently 35 gates open and floodwaters are flowing into the Yolo Bypass. However, additional gates may be opened if the river continues to rise in order to reduce the risk of urban flooding.