For the water bond on the November 4 ballot, Governor Jerry Brown, California Farm Bureau Federation President Paul Wenger and Nature Conservancy California Director Mike Sweeney wrote the ballot argument in favor of Proposition 1.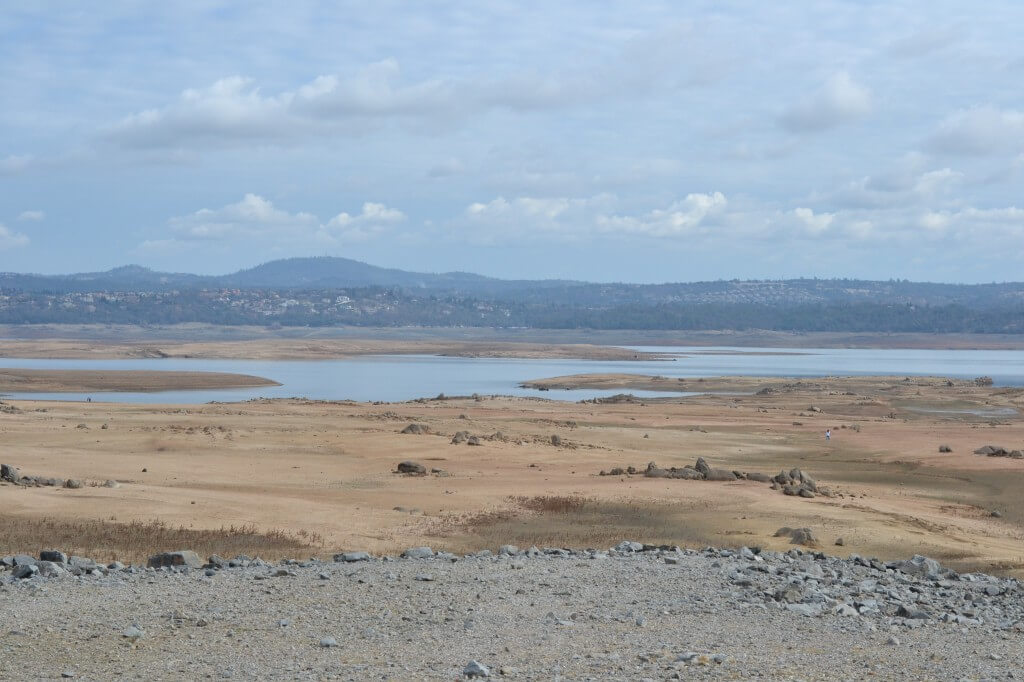 "YES ON PROPOSITION 1 ENSURES A RELIABLE WATER SUPPLY FOR FARMS AND BUSINESSES DURING SEVERE DROUGHT—PROTECTING BOTH THE ECONOMY AND THE ENVIRONMENT
California is in a severe, multi-year drought and has an aging water infrastructure. That is why Republicans and Democrats and leaders from all over California came together in nearly unanimous fashion to place this fiscally responsible measure on the ballot.
YES ON 1 SUPPORTS A COMPREHENSIVE STATE WATER PLAN
Provides safe drinking water for all communities • Expands water storage capacity • Ensures that our farms and businesses get the water they need during dry years • Manages and prepares for droughts • Invests in water conservation, recycling and improved local water supplies • Increases flood protection • Funds groundwater cleanup • Cleans up polluted rivers and streams • Restores the environment for fish and wildlife
YES ON 1 IS FISCALLY RESPONSIBLE
Proposition 1 will not raise taxes. It is a no-frills investment in critical projects that doesn't break the bank—it even reallocates money from unused bonds to make better use of the money.
YES ON 1 GROWS CALIFORNIA'S ECONOMY
California's economy depends on a reliable water supply. Proposition 1 secures our water future, keeps our family farms and businesses productive, and puts Californians to work building the new facilities we need to store, deliver, and treat water.
YES ON 1 SAFEGUARDS OUR EXISTING WATER SUPPLIES
Proposition 1 will clean up our contaminated groundwater which serves as a critical buffer against drought by providing additional water in years when there is not enough rainfall or snow. Proposition 1 expands water recycling and efficiency improvements making the best use of our existing supplies.
Proposition 1 provides funding for clean drinking water in communities where water is contaminated.
YES ON 1 STORES WATER WHEN WE HAVE IT
Proposition 1 invests in new water storage increasing the amount of water that can be stored during wet years for the dry years that will continue to challenge California.
YES ON 1 PROTECTS THE ENVIRONMENT
Proposition 1 protects California's rivers, lakes, and streams from pollution and contamination and provides for the restoration of our fish and wildlife resources.
PROPOSITION 1 CONTAINS STRICT ACCOUNTABILITY REQUIREMENTS INCLUDING ANNUAL AUDITS, OVERSIGHT AND PUBLIC DISCLOSURE TO ENSURE THE MONEY IS PROPERLY SPENT.
YES ON 1—Supported by REPUBLICANS, DEMOCRATS, FARMERS, LOCAL WATER SUPPLIERS, CONSERVATION GROUPS, BUSINESS, AND COMMUNITY LEADERS INCLUDING:
United States Senator Dianne Feinstein • United States Senator Barbara Boxer • Audubon California • California Chamber of Commerce • Delta Counties Coalition • Los Angeles Area Chamber of Commerce • Ducks Unlimited • American Rivers • Silicon Valley Leadership Group • Friant Water Authority • San Diego Water Authority • Metropolitan Water District of Southern California • Natural Resources Defense Council • Northern California Water Association • State Building and Construction Trades Council of California • Association of California Water Agencies • Fresno Irrigation District • Western Growers"
Edmund G. Brown Jr., Governor
Paul Wenger, President, California Farm Bureau Federation
Mike Sweeney, California Director, The Nature Conservancy
The full pamphlet is available at: Supplemental California General Election