I had a wonderful opportunity earlier today to join several esteemed leaders in asking the Legislature and our Governor to invest in California's water future. At our state's capitol this morning, I joined Sacramento Mayor Kevin Johnson, the Nature Conservancy's Jay Ziegler, Cesar Diaz from the State Building and Construction Trades Council, Stan Van Vleck from Downey Brand, and elected leaders from throughout the region in supporting a water bond that provides strong provisions to improve water supply reliability for people and nature.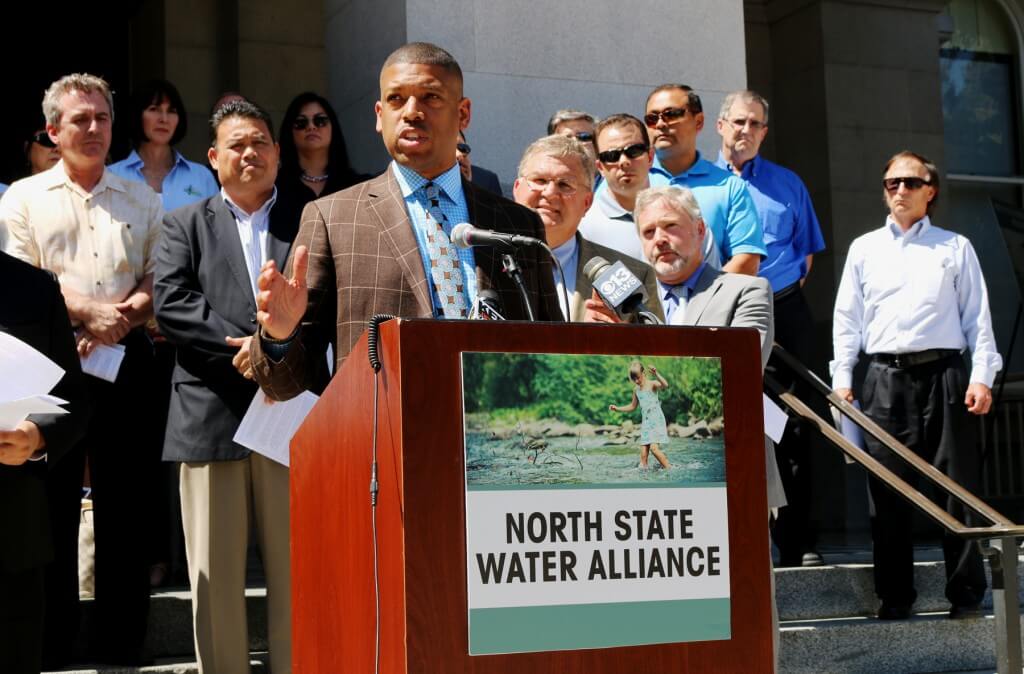 Our future is at stake. The three-year drought in California has significantly impacted the economy and environment. The consecutive dry years have shown my family and me that now is the time to invest in our water future by advancing water supply reliability for our cities, farms, fish and birds. To prepare for our next drought, we urge the Legislature and Governor to advance a water bond that increases California's water supply and provides operational certainty for managing future water supplies.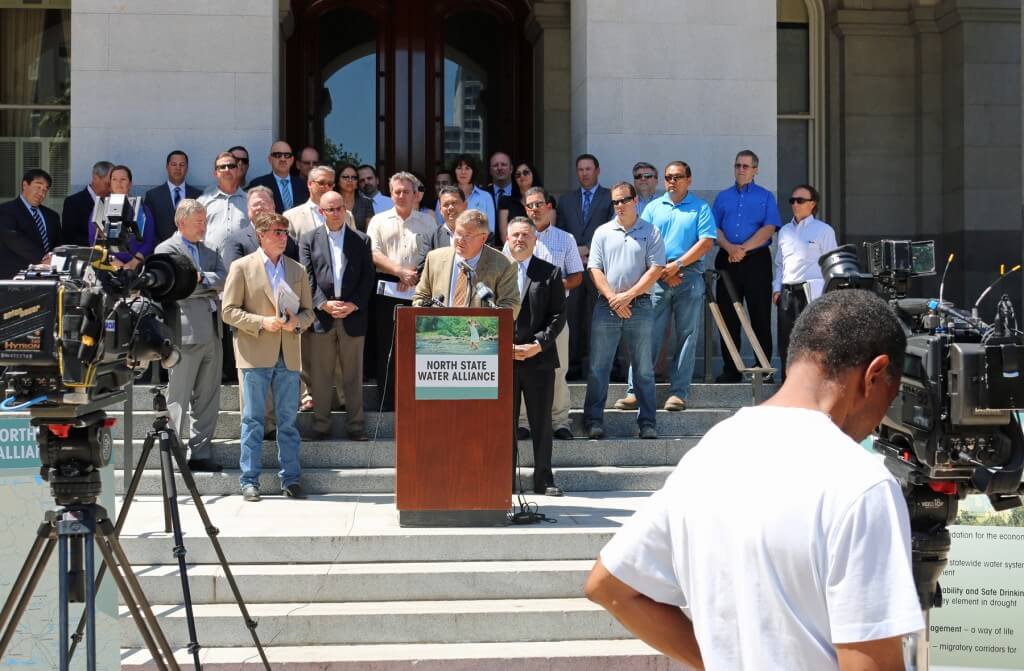 We are excited to be part of the North State Water Alliance (Alliance), which is a growing coalition of cities, counties, water providers, business, agriculture and community groups in Northern California with a mission to promote responsible statewide water solutions that protect the economy, environment and quality of life for the north state and for all Californians. Today, the Alliance unveiled five criteria that we believe a water bond should contain:
• New water supplies – "smart storage" with dedicated environmental benefits;
• Water rights stability, which is the foundation for our state's the economy and the environment;
• Groundwater sustainability and safe drinking water supplies;
• Improvements to urban water management – conservation, water recycling and stormwater management;
• Protection and restoration of migratory corridors for our fish and bird populations.
We hope that you will join us in supporting a water bond that helps provide for California's water future. For more information, please visit northstatewater.org. The Alliance water bond priorities can be seen at norcalwater.org.